StableRak
High Throughput Pipette Tips Individual Double 96-Tip Racks
35% Less Waste
StableRak is an individual double 96-tip rack, for high throughput pipetting. Each rack contains 192 tips in an 8-by-12 standard format. Compared to two individual conventional racks, StableRak produces 35% less plastic waste.


Filter tips. Ideal rack for filter tip users.
Stability. Non-skid feet to prevent sliding and tip spillage.
Easy. Deep-well for mounting tips quickly.

StableRak Volumes and Styles
Easy to Use
Extremely convenient and easy to use with multichannel pipettes, the deep-well makes tip mounting an ease and the stability of the rack can withstand the rigors of high throughput pipetting.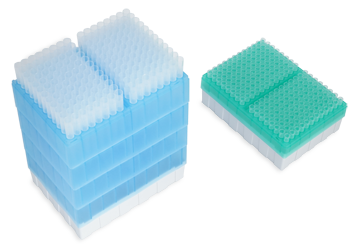 Autoclavable
Rainin StableRaks are completely autoclavable, for convenience and cleanliness.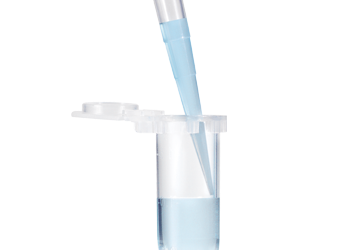 Save time and increase productivity
All of Rainin tips products are rigorously tested and certified to be free of detectable:
DNA
DNase
RNase
Pyrogen
ATP
PCR Inhibitors
Products and Specs
Documentation
Brochures

By virtually eliminating friction, the Rainin LiteTouch System dramatically reduces the amount of force required to load and eject tips.
White Papers

This white paper proves how there is essentially zero possibility for any Rainin pipette tip to contribute contaminants to customer samples.

Download an introduction and detailed advice on what to look for when choosing a good pipette tip, i.e., a tip that does not influence the experiment'...

Get an introduction and practical guide to the proper use, testing, maintenance and calibration of piston pipettes.

This white paper shows that Rainin LR tips are capable of "normalizing" the performance of liquids with diverse compositions and physical properties d...

METTLER TOLEDO Rainin is the pioneer of high purity 'BioClean' tips, creating a range of super-clean tips which are certified to be free of biological...
Technical Reports

The results are in! Rainin aerosol resistant tips protect against cross-contamination of mechanical pipettes by DNA aerosols.

Rainin BioClean pipette tips and capillaries/pistons labeled "Certified RNase-, DNase-, DNA-, Pyrogen-, and ATP-free" have been process-tested and pas...

Clean pipette tips are critical in life science research. To ensure high quality lab results, tips coming into contact with samples must be free of DN...

FinePoint aerosol-resistant tips - proven to protect sample and pipettes from aerosol

Pipette tips with filters are often used for PCR-type reactions to prevent cross-contamination of samples. Most filter tips contain pure, polyethylene...