Pipette Tips GP LTS 250µL S 960A/10
LTS Tips, Sterilized.
Green-Pak™ individual refills, 250 μL max. volume, for Rainin pipettes with LTS™ LiteTouch™, Sterilized, 960 tips in 10 rack refills.
Reduce plastic waste
Individually sealed Green-Pak rack refills use 75% less plastic waste than conventional racks. Packaging and tip deck made from recycled material. Easy to use - load refills without touching the tips.
LTS tip design
Feel the difference with the Rainin LiteTouch System. LTS dramatically reduces the amount of force required to load and eject tips. The result: less fatigue and less stress on hands and arms.
FinePoint tip design
Flexible, thin-walled tip architecture with narrow, calibrated orifice facilitates pipetting accuracy by providing complete sample touch-off during dispensing.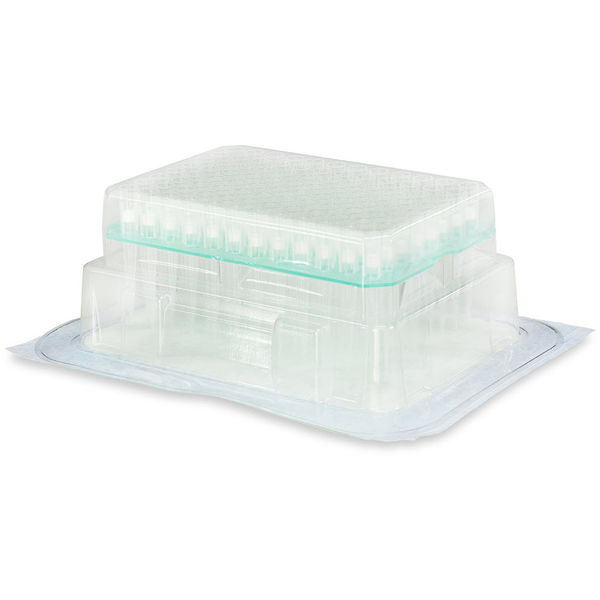 Specifications - Pipette Tips GP LTS 250µL S 960A/10
| | |
| --- | --- |
| Tip Technology | LiteTouch System LTS |
| Volume | 250 µL |
| Filter | No |
| Sterilized | Yes |
| Maximum Volume | 250 µL |
| Material Number(s) | 30389278 |
Sterilized for your convenience
Ready for immediate use. Sterilized tips are gamma-irradiated to ensure the packaged product is free of bio-burden contamination.
BioClean Ultra
BioClean Ultra tips are free of detectable DNA, DNAse, RNAse, Endotoxin, ATP, protein, protease and PCR inhibitors.