Calibration and Certificates
Truck Scales and Solutions
Search for Truck Scale Specific Services
Achieve compliance and protect profits
Calibration determines truck scale weighing performance. With routine scale calibration and adjustment, you can measure safely, ensure compliance and avoid the profit loss of inaccurate measurements.

Achieve and maintain compliance through consistent procedures and adhere to local and global regulations and standards, such as: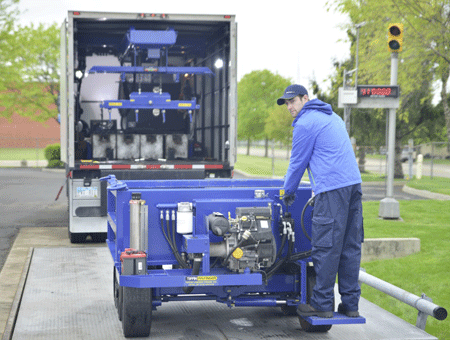 Calibration is the key to profitability
Gain confidence in your measurements with calibration and certificate services that only METTLER TOLEDO can provide. Our market-leading technology and expertise will protect your profitability and keep you compliant, with:

Industry leading metrology expertise
State-of-the-art calibration procedures
Professional, easy-to-read certificates
Integrated conditional assessment
Audit-proof documentation
Calibration certificate management with MiraCal
METTLER TOLEDO's MiraCal calibration system ensures consistency through step-by-step testing procedures. Our proprietary calibration engine generates:

Comprehensive and audit-proof certificates
Fully traceable electronic documentation
Certificates retrievable on demand from our
secure database
Valuable asset management information
Get FREE access to the calibration brochure
Discover the comprehensive calibration capabilities of METTLER TOLEDO across our various equipment categories.

Download METTLER TOLEDO's Calibration Competence brochure to ensure peak performance.