CarePacs®
Perfectly designed for smooth routine testing of balances
Efficient, Cost-effective Approach

The science-based global weighing standard, GWP®, states that testing at approximately 5% and 100% of balance capacity is sufficient. Thi...


The science-based global weighing standard, GWP®, states that testing at approximately 5% and 100% of balance capacity is sufficient. This approach saves time and money and applies to all balances in all industries. Specific to pharmaceutical companies, the same methodology is documented in USP General Chapter 41. With just two test weights, the CarePacs® approach reduces the time necessary to spend on routine testing so that laboratory technicians can focus on their weighing tasks.

CarePacs® are available in three different sizes, each with various nominal weights and weight classes to enable testing of balances up to 8 kg weighing capacity. To gain traceability, documented weight calibration results are delivered in calibration certificates with details of conventional mass correction, uncertainty and traceability according to ISO/IEC 17025.
CarePacs® Cost Savings Right from the Start
CarePacs® only contain two weights – all you need for safe and accurate weighing processes between manufacturer-performed calibrations. This means significant savings on future purchases of CarePacs® compared to the cost of an entire weight set with 20 or more weights.


WeightLink™ CarePacs® Diligence in Routine Testing
Achieve maximum safety and productivity in routine testing with only two full traceable weights, linked to their calibration certificate through a unique identification number (UIN).
CarePacs® Flexible Testing Approach with 3rd Weights
CarePacs® come with an optional 3rd weight for customer-specific testing. The third weight ranges in nominal value from 1 mg to 100 g and is easily added at any time.
CarePacs® Affordable, Convenient and Smart
Routine testing according to GWP® depends on many factors with process tolerances, associated risks and laboratory practices being the most critical ones.

Testing should be performed at (or close to) maximum load and at approximately 5% of the weighing range, or according to regulatory
requirements.
CarePac® Test Weights for USP Compliance
Weight selections become effortless. Nominal values and accuracy classes of the two test weights are carefully selected to correspond to 5% and 100% of your balance's capacity – precisely what USP <41> recommends for balance testing.
CarePacs® Ergonomic Accessories for Secure Weight Handling
Supplied as standard with each CarePac® are ergonomic accessories such as tweezers and weight forks, together with clean room approved gloves and cleaning cloths. This allows professional weight handling and testing right from the first day without wasting time searching for the right tools.

NoWaitWeights Offering
Waiting can be frustrating! Let METTLER TOLEDO eliminate the frustration with our NoWaitWeights and Weight Calibration. Our most common weights are guaranteed to be in stock or the next calibration is free! Plus, your existing weights can be re-calibrated in as little as five business days, or the next calibration is free!
Need Calibration Service?
ISO/IEC 17025 accredited calibration laboratories clean, adjust and document results in a calibration certificate. (All common OIML and ASTM classes)
Products and Specs
Documentation
Brochures

Ensure Valid Weighing Results with Just Two Weights. Routine testing of your balance helps maintain accuracy in between scheduled calibrations by an a...
Certificates

This certificate confirms, that Basic Line weights (1 mg – 500 mg sheet and 1 g – 20 kg knob shape) in OIML classes F and M are manufactured following...
Services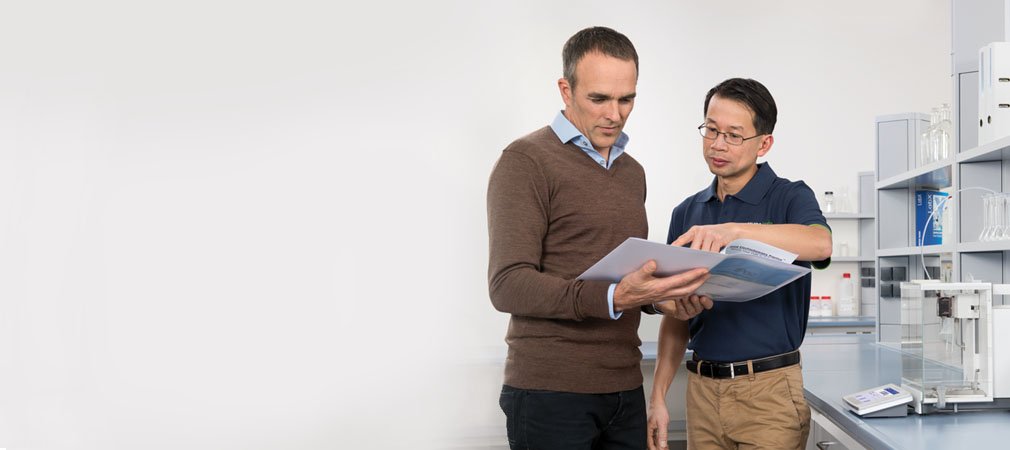 Expert Service for Laboratory Weighing Equipment - Tailored to Suit your Needs
We support and service your laboratory weighing equipment through its entire life-cycle, from installation to balance calibration and from preventive maintenance to balance repair.
Please choose your equippment type: