Weight Sets
Our unique know-how ensures the highest accuracy
Accuracy, Reliability and Longevity Guaranteed

Our calibration weight sets enjoy a fine reputation among many National Measurement Institutes around the world. While customers in all industri...


Our calibration weight sets enjoy a fine reputation among many National Measurement Institutes around the world. While customers in all industries use Premium Line weight sets mainly for Laboratory Balances and Scales calibration, our Signature Line weights are the preferred choice for use as reference standards. The Signature Line weights, besides enjoying a unique swiss made electrolytic adjustment process, provides key benefits such as guaranteed positive tolerances and free of charge replacement if a weight is found to be out of its initially assigned OIML tolerance.

Our calibration weight sets cover the OIML accuracy classes F1 - E1. They are supplied in lined wood or robust aluminum cases with a 5-2-2-1 configuration. To achieve traceability, documented weight calibration results are delivered in calibration certificates with details of conventional mass correction, uncertainty and traceability according to ISO/IEC 17025.
Comprehensive Selection of Weight Sets (OIML E1, E2, F1)
For our weights, we source only the finest quality austenitic steel which offers the highest resistance to corrosion over the course of a weight's lifetime. Our unique manufacturing process involves melting the steel under vacuum, final stage electrolytic polishing, fully automated cleaning processes and final calibration using our mass comparators.
Signature Line - Full Lifetime Guarantee
The Signature Line weight portfolio contains all features of the Premium Line with additional key benefits such as "Free of charge replacement" if weight should be found out of initially assigned OIML tolerance.
Signature Line - Guaranteed Positive Tolerances
One-piece (monobloc) weights are adjusted close to the upper end of the positive tolerance range, resulting in a far longer life time as weights become lighter during use.
Premium Line - for Highly Sophisticated Calibration Purposes
While national laboratories trust our unmatched reputation for highest classified weights used as reference standards, customers in all industries use our Premium Line weights.
Custom Materials
Our specially produced super-austenitic stainless steel is cast under vacuum to reduce undesired trace elements, remove dissolved gases and improve oxide cleanliness. This optimizes the physical properties of the steel; e.g. density is highly reproducible.
Robot Calibration for Repeatable Results
Substantial investment in cuttingedge robot technology, combined with decades of experience, guarantees the highest standard of weight calibration. Computer controlled processes eliminate human error, producing consistent and reproducible results with low uncertainty values.
Electrolytic Polishing Ensures Stability and Longevity
The electrochemical process removes microscopic protrusions from the weight's surface to produce an extremely smooth finish and adjust accurately the weights to the required values.
Computer Controlled Cleaning for Uniform Conditions
Weights up to 50 kg are undergoing cleaning in a total of six different baths of customized liquids. Each weight is cleaned and stabilized in a fully automated process prior to calibration to ensure uniform surface conditions.
Related Accessories
Choose from a wide range of accessories to optimize weighing processes, increase efficiency and improve ergonomics.

Need Calibration Service?
Accredited calibration laboratories in accordance with ISO/IEC 17025 clean, calibrate, adjust and document the results in a calibration certificate. (all common classes according to OIML and ASTM)
Products and Specs
Documentation
Brochures

METTLER TOLEDO has an extensive weight portfolio, from low capacity weights for the laboratory to high capacity weights for industrial applications.
Certificates

This certificate confirms, that all Signature and Premium Line weights (1 mg – 500 mg wire and 1 g – 50 kg knob shape*) in OIML classes E1, E2 and F1...
Services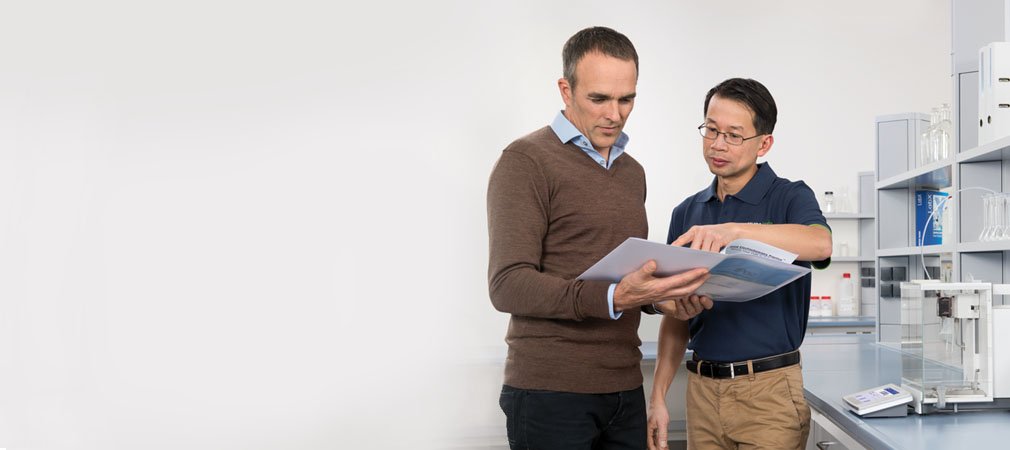 Expert Service for Laboratory Weighing Equipment - Tailored to Suit your Needs
We support and service your laboratory weighing equipment through its entire life-cycle, from installation to balance calibration and from preventive maintenance to balance repair.
Please choose your equippment type: