Advanced Level Balances
Precision balances of great performance and durability
Take advantage of reduced weighing efforts. Intuitive user guidance, built in applications, progressive level control and easy data transfer make your weighing task faster and more convenient.
Advantages
Reliable, Intuitive, Robust
Capacity from 320 g to 12.2 kg, readability from 1 mg to 100 mg. The robust construction of MS-TS Precision balances makes them perfect for heavier tasks in the laboratory or out on the factory floor. Intuitive to operate and with a large touchscreen, MS-TS balances bring a new level of comfort to your daily weighing tasks and are designed to deliver consistently reliable results. Moreover, these results can be easily transferred wherever needed thanks to future-proof connectivity and data-management functionalities.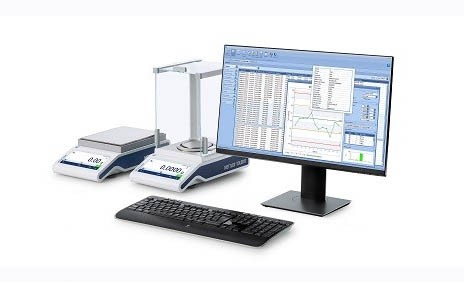 Weighing Data Handling Made Easy
EasyDirect Balance Software The EasyDirect™ software enables you to collect weighing data from up to 10 balances via Ethernet or RS232, minimize manual transcription errors, save time and store data securely, easily review results, generate simple and clear reports, and export data manually or automatically in a variety of formats (XML, CSV, XLSX or PDF)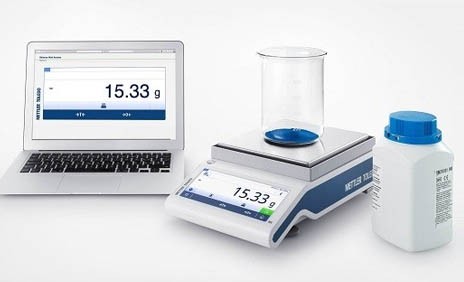 Get Connected for Easy Data Management
LAN, USB Host, USB Device, RS232 and optional WLAN/Bluetooth interfaces enable easy and comprehensive data transfer to PC, FTP server, USB memory sticks or printers – including comprehensive PDF reports and XML files. Additionally, Balance Web Access via tablet or PC browser allows easy viewing of results and basic interactions, such as tare and print.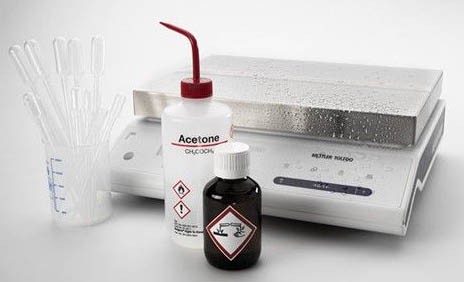 Chemical Resistance Ensures Longevity
The weighing pan and balance housing are resistant to the harshest of chemicals, including acetone, and help ensure a long balance lifetime.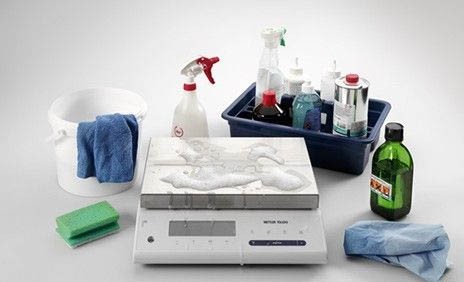 Easy Cleaning
Surfaces of MS-L Precision Balances are smooth and rounded to make cleaning easy, and save time and effort.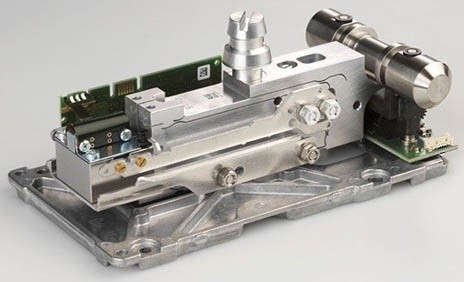 Proven Weighing Cell Delivers Reliable Results
Our renowned MonoBloc weighing cell, with FACT automatic internal adjustment, delivers consistently reliable results. Built-in overload protection ensures a long balance lifetime.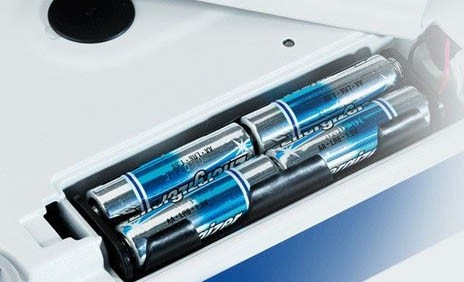 Easily Portable
With or without power supply – every model in the ML-T range can operate from a battery or AC mains supply. Many applications and precise results are always at your fingertips.
FAQs
MS-TS Precision Balance Models 0.001 g / 0.01 g / 0.1 g
The built-in applications provide you with straightforward user guidance, so you have the comfort of knowing that tasks are carried out correctly. The robust MS-TS precision balances incorporate security features such as automatic adjustment with FACT (internal weights), LevelControl (electronic and mechanic level warning), LevelLock and MinWeigh, making them convenient and reassuringly easy to use.
The extra-large touchscreen display is simple to operate, even whilst wearing gloves, and, with digits up to 18 mm in size, your results are clear to read. And when weighing tasks are complete, cleaning-up is easy thanks to the smooth, wipe-clean surfaces. The scale is simple to be used and to get connected, offering 3 interfaces for easy data transfer - USB Host, USB Device, RS232, Bluetooth (optional).
MS-L Precision Balances
The MS-L balances or scales from METTLER TOLEDO are part of the Advanced Precision Balances product line and consist of a range of precision laboratory balances offering higher capacities between 12 kg and 32 kg, a large platform and a readability of 0.1 g or 1g (0-1 decimal place). All models are equipped with a high-performance MonoBloc weighing cell and available with internal or external calibration possibilities. Moreover, for each model there is a legal for trade version available, which is required in all commercial applications where products are sold by weight.
The robust MS-L balances with the large weighing platform are ideally designed for your heavy and large samples, where you still need the accuracy of a precision balance. Typical applications are totalization, formulation, weighing larger items or even density of larger parts with the under weighing hook.
Especially in the chemical industry, the chemical resistant metal housing is a plus, but also other industries such as metal, electro, plastic or food prefer the housing with its smooth surfaces and round edges, which are easy to clean.
The scale is easy to be used with its High Contrast Display with big numbers, clear symbols and an intuitive menu. And with a Bluetooth option and 2 interfaces (USB, RS232) easy connection to a PC or peripheral device including printer or barcode reader are enabled
ML-T Balances
Built-in applications and a straightforward user interface make ML-T balances easy to use, even for untrained operators. The weighing-in guide helps you dose within tolerances. The large color touchscreen is easy to read and any warnings are clearly indicated in red. Results can be sent directly to a printer, or even wirelessly to your PC, so there is no need for operators to write results down by hand.
Some benefits of ML-T Balances:
Touchscreen display makes weighing easy - 4.5" large color TFT display, Operable through cotton, silicon or rubber gloves
Multiple interfaces enable easy integration - Built-in RS232, USB device, USB host, Bluetooth adapter
Electronic guidance simplifies balance leveling - Built-in warning function, On-screen electronic guidance
The weighing-in guide at the top of the display helps the operator dose to target. The green screen indicates at a glance that the
weighing result lies within the process tolerances.