InMotion Pro Base Kit
Automation.
Easy and Reliable
Efficiently automate the determination of density, refractive index and more in aqueous, low-viscous samples (e.g. Brix and pH in beverages)
Flexible Workflow
Stir your sample or degas it automatically prior to the measurement. Clean the system in a single click with the PowerShowerTM!
Modular and Tailored
Build your InMotion around your samples with CoverUpTM lid handling, a wide range of available beaker/rack sizes, barcode reader and PowerShowerTM.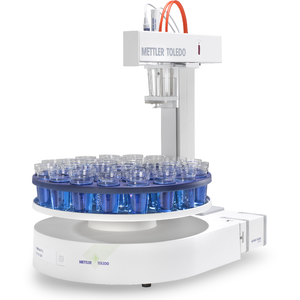 Product Family:uv-vis-spectrometers000900040004
Specifications - Base for Autosampler InMotion Pro DERE
| | |
| --- | --- |
| Material Number(s) | 30094292 |
Accessories