Benchtop pH Meter
Benchtop Solutions for pH and Conductivity
Benchtop pH meters are analytical instruments used in laboratories and near production to measure the pH value and other parameters such as conductivity, ion concentration, ORP, and dissolved oxygen. They are easy to use and simplify results documentation. Choose from intuitive benchtop meters for routine measurements to advanced systems for automated and compliant measurements.
Add 1 or 2 more products to compare
Advantages of METTLER TOLEDO's Benchtop pH Meters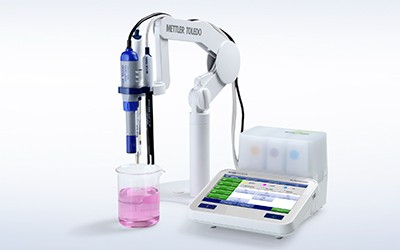 Measure Different Parameters
pH, conductivity or dissolved oxygen are common parameters that are often measured in the laboratory. Choose from single- or multi-channel benchtop meters to measure up to three parameters simultaneously in the same or different samples.
Benefit from a Broad Sensor Portfolio
Our comprehensive electrode portfolio complements our meter offerings. Ensure you use the most suitable sensor for every application in order to obtain accurate results in your laboratory. Read more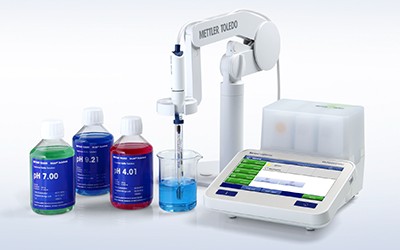 Fully Customizable to Your Needs
METTLER TOLEDO is a complete solution provider, from meters and sensors to calibration solutions and software. Create an effective and efficient system with seamless measurement, data transfer and automation.
Use Guided Sample Workflows
Set up your own methods with the SevenExcellence™ benchtop meter which guides operators step-by-step through the measurement process. It also offers a number of pre-defined methods that can quickly and easily be adapted to your requirements. Read more
Protect Your Data
Avoid unauthorized changes and define measurement processes and workflows with the SevenExcellence™ user management. This benchtop meter is a suitable choice for regulatory environments and, together with LabX® software, all operations are recorded in an audit trail. Read more
Automate Your pH Analysis
Increase productivity and eliminate measurement inconsistencies among users with the SevenExcellence™ benchtop meter and InMotion™ Autosampler. This system supports USP <791> and <645> compliance, and offers fully automated calibration of sensors and measurements of up to 300 samples. Read more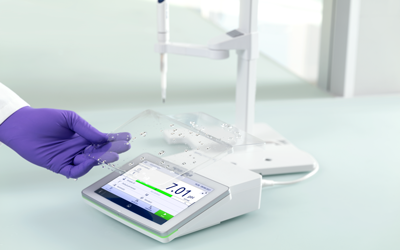 Safely Measure in Harsh Environments
Working in harsh environments may require a particularly robust instrument to extend durability and lifetime. We offer benchtop meters with IP54 protection and a replaceable cover, making them resistant to spills or dust, and safe from chemicals. Read more
Explore Our Services - Tailored to Fit Your Equipment
We support and service your measurement equipment through its entire life-cycle, from installation to preventive maintenance and calibration to equipment repair.