Regeneration solution, 25mL
Amazing solutions.
Quality inspection certificate included
For record and archiving purposes, downloard your certificate at www.mt.com/buffer
SDS easily available
All Safety Data Sheets have been created in accordance with GHS (Globally Harmonized System). Download your SDS at www.mt.com/sds
Optimal care
Keep your electrode ready with the right cleaning, storage and regeneration solution.
Material No.: 51350104
Available for purchase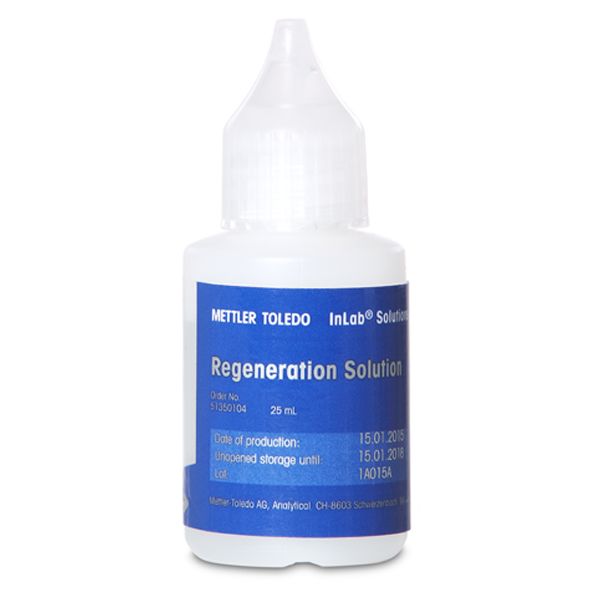 Product Family:pH-electrolyte00030019
Specifications - Regeneration solution, 25mL
| | |
| --- | --- |
| Certification | No |
| Packaging type | Bottle |
| Packaging size | 25 mL |
| Parameter | pH |
| Purpose | maintenance |
| Material Number(s) | 51350104 |
Certification:NoCertification:NoPackaging type:BottlePackaging type:BottlePackaging size:25 mLPackaging size:25 mLParameter:pHParameter:pHPurpose:maintenancePurpose:maintenance