pH Software and Automation
Increased Efficiency and Security of Your pH Workflow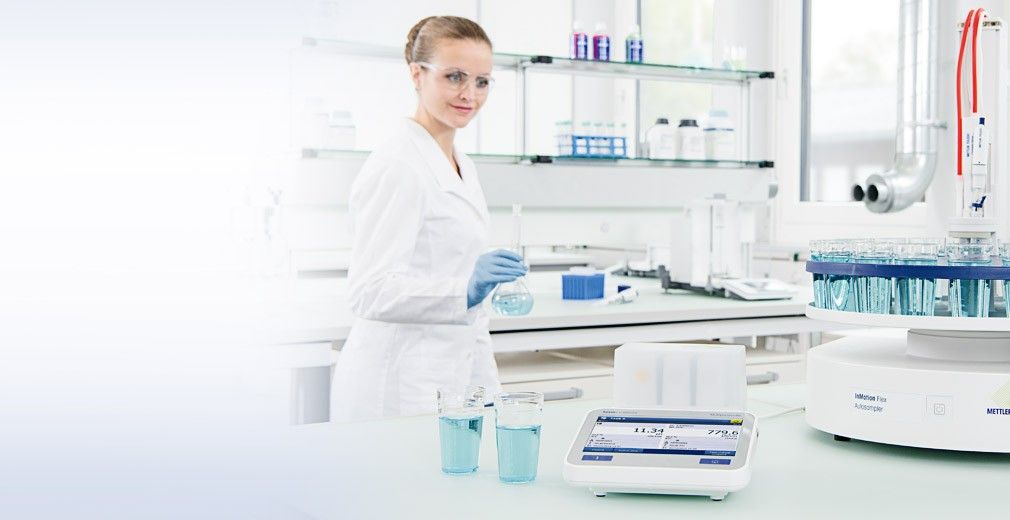 pH Software and Automation to Increase Efficiency and Security
Our robust pH software and automation solutions can help you simplify your workflows to meet productivity goals and create the measurement and data security you need to meet stringent compliance requirements.

See how our LabX® pH software and InMotion™ pH autosampler increase data security and throughput at the same time.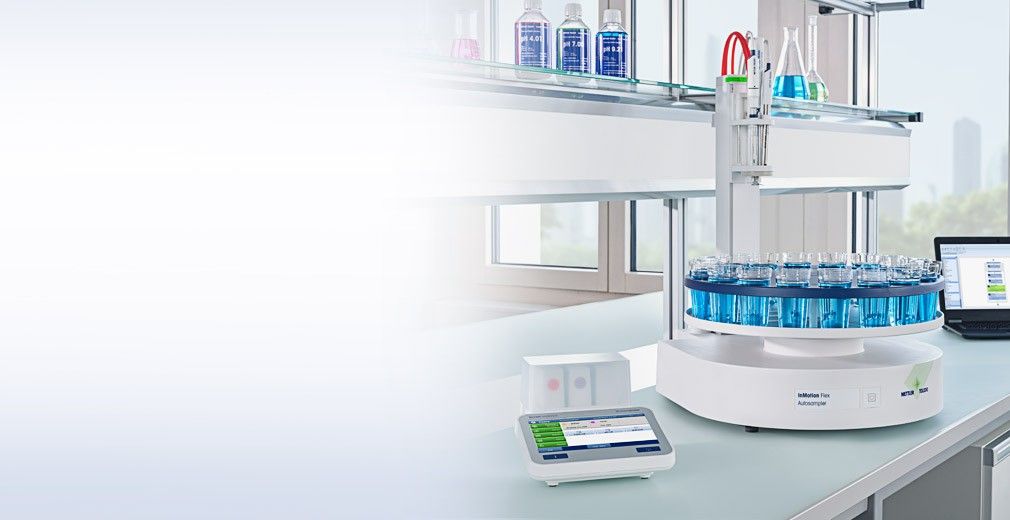 InMotion, Your Flexible pH Autosampler
pH meter automation can increase efficiency and measurement repeatability by connecting your benchtop meter with the InMotion™ autosampler. This easy-to-use pH autosampler helps you build a measurement system that meets your needs and fits your sample type. pH meter automation processing of up to 300 samples as well as automated sensor calibration can also significantly increase your productivity.
High Throughput
InMotion™ autosamplers together with LabX® software enable fully automated measurements. Operators can carry out other tasks during analysis to maximize productivity.
Workflow Flexibility
Tailored workflows can be achieved through intuitive LabX® software. Automated cleaning sequences free up operator time without risking contamination.
Reproducible Sequences
The ability to consistently execute sequences including calibration, cleaning, and conditioning leads to more precise and repeatable results.
LabX Software for Data Management
LabX® pH software enables you to seamlessly combine METTLER TOLEDO's variety of Excellence Line instruments. When you do, you create a highly usable multiparameter platform that can optimize your workflows and enhance your ability to comply with regulatory requirements in an integrated environment.

Security functions built into our pH meter software help support your workflow during calibration, data collection and data archiving. Predefined or custom methods protected by user management protocols ensure that analyses are performed with identical settings and parameters.
LabX pH software settings also add functionality such as data and resource management.
Traceability and Compliance
Working from a PC enabled with pH meter software can help you comply more easily with regulatory standards such as FDA 21 CFR Part 11. Additional LabX® features include user management, electronic signatures and a secure release process for methods and reports.
Optimized Workflows
LabX® supports your compliance efforts with features such as a method editor. This easy-to-use drag-and-drop software ensures operators perform every workflow step so that your analyses produce accurate, repeatable results.
Centralized Database
A centralized database and asset management functionalities mean that individual configuration and management for each instrument is no longer needed. Instead, users can access specific pH software functions for every instrument in one place.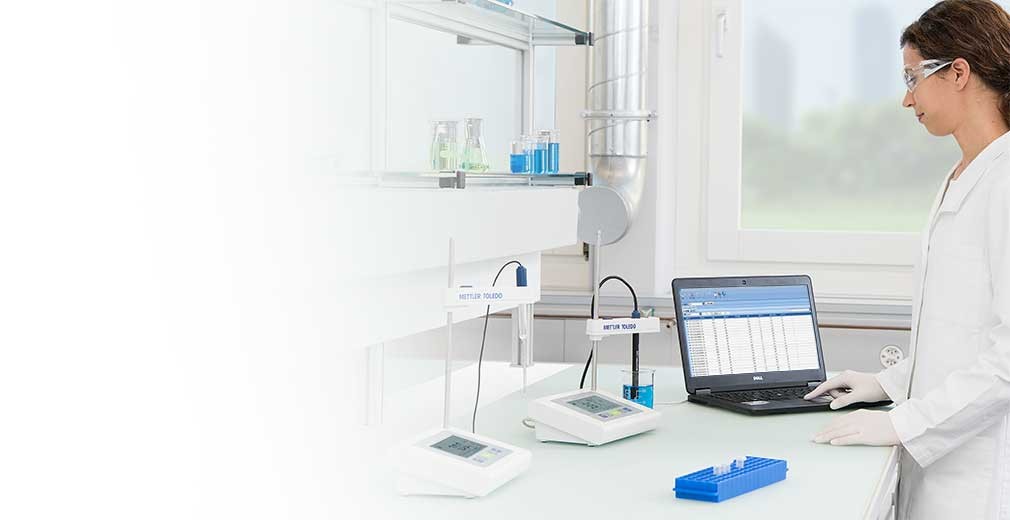 EasyDirect for Standalone Meters
Connect your meter to EasyDirect™ pH software and improve your data management. pH software setup is simple and allows seamless transfer of data from meter to computer. The application stores unmodified data for printing or analysis. The ability to export pH software data to any .csv application including Excel enables additional analytical and reporting possibilities.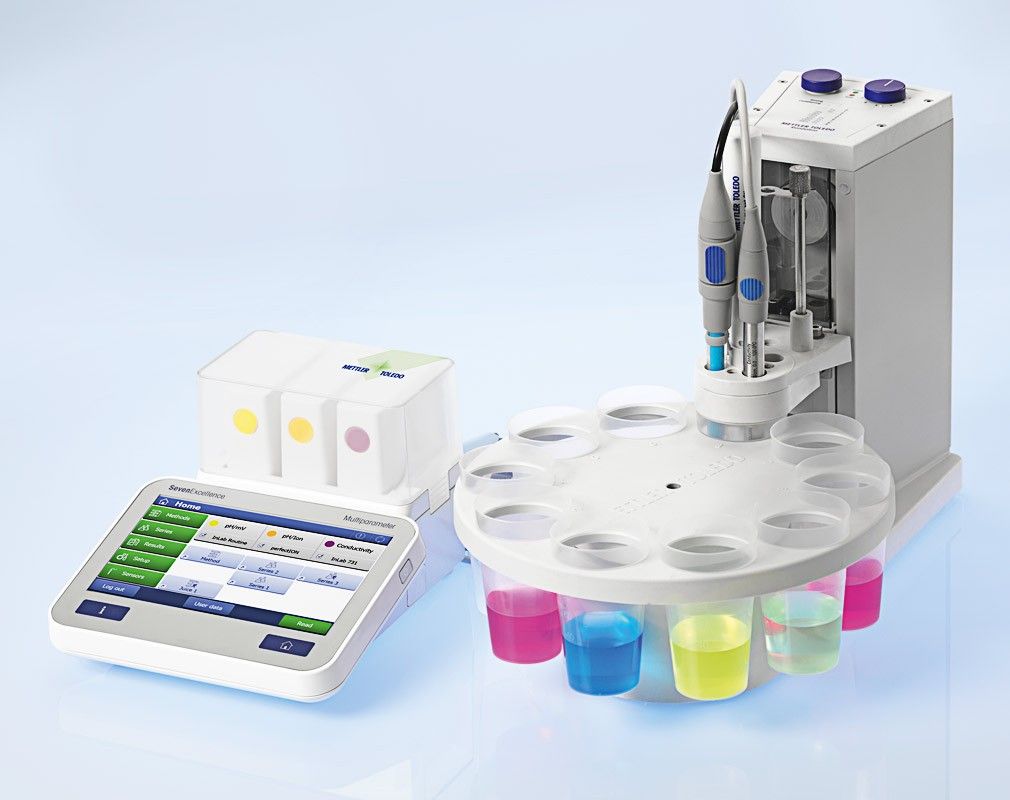 Rondolino Sample Changer
The Rondolino sample changer combined with the SevenExcellence meter allows fully automatic calibration or analysis of up to nine samples. This includes the ability to obtain statistical parameters such as mean value and standard deviation for easy evaluation.
Products and Specs
Documentation
EasyDirect

In this datasheet you will learn how EasyDirect™ pH software is a simple and safe alternative for storing and handling pH measurement data.
LabX

Achieve workflow control, traceability and data automation by integrating bench top instruments and balances with LabX.

Electronic Records on Instruments without a PC? Please read why experts state, that standalone instruments cannot be 21 CFR Part 11 compliant and conc...
FAQ
How Can I Increase Efficiency and Data Security in My Laboratory?
Enhance the functionality of your pH meter to meet stringent compliance requirements or to optimize workflow with our pH Automation and Software options. Software and Automation upgrades increase data security with LabX® while process automation can be achieved through integration with our InMotion™ autosampler:
pH Automation
Two upgrade options are available for integrated automation into your pH system.
InMotion™ Autosampler:
The InMotion autosampler maximizes throughput with a small footprint while creating flexibility and efficiency in your workflow. It supports up to 300 samples and automated calibration. Offered as a Flex, Pro, or Max, each autosampler has specific features designed to match your measuring needs.
Rondolino Sample Changer:
The Rondolino sample changer supports up to 9 samples and connects easily via USB. Small and compact, this pH automation accessory is perfect for increasing efficiency while saving bench space.
pH Software
LabX® software:
LabX enables seamless integration of all METTLER TOLEDO excellence instruments into a multiparameter platform that ensures regulatory compliance. With the method editor, creating methods through the drag and drop function has never been easier. Workflows can be programmed and customized for every operator.
EasyDirect™:
EasyDirect is best used for standalone pH meters, allowing for improved data management and transfer. It is easy to use with plug and play connectivity and intuitive operation.