Reactor HP100, C22, 300°C (RC1mx)
Efficient development of safe processes.
Study the Plant Process in the Lab
The HP100 reactor is designed to study key process events as they would happen in the plant.
1.8 L Vessel for High-Pressure Chemistry
The HP100 reactor consists of three parts: the pressure vessel (max. pressure of 100 bar), the oil jacket and the outer insulation jacket.
Complete and ready-to-go reactor set
Includes reactor, Tr sensor, calibration heater, magnetic drive, stirrer and pressure gage.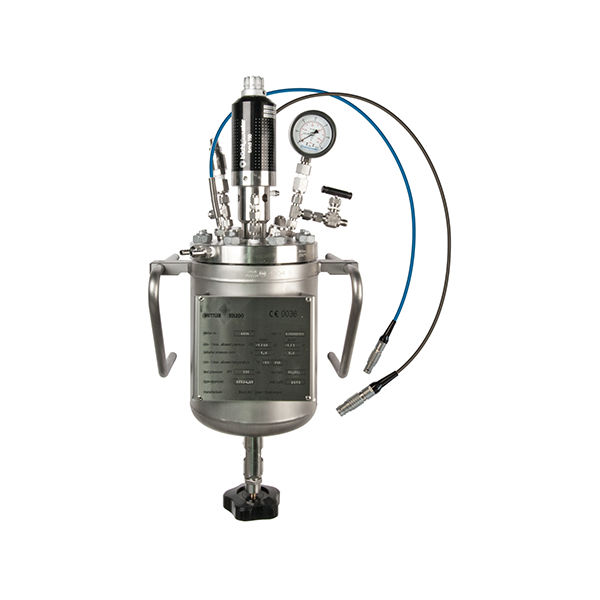 Specifications - Reactor HP100, C22, 300°C (RC1mx)
Material

PTFE
Stainless steel (AISI 316)
Alloy C22

Operating Volume

0.5 L – 1.5 L
Temperature range

-10 °C – 300 °C
Quantity

1 pcs
Inner Dimensions (HxØ)

196 mm x 102 mm
Nominal Volume

1.8 L
Ports

3 x 1/2 inch NPT
2 x 3/8 inch NPT
3 x 1/4 inch NPT
Center M36 x 1.5

Material Number(s)

30425637
Chipped Tr-Sensor and Calibration Heater
Incorporated SmartConnect technology enables a plug-and-play display of measured values as soon as the sensors are connected, as all configuration data is stored on a chip in the cable plug.