Reactor AP00-6 Glass (RC1mx)
Safe and Reproducible for Kilo Plants.
Small-Scale Production in Safe Conditions
The 6L glass reactor will provide you with the fast and safe production of kilograms of quality reactant.
Reliable and Efficient Process Control
Running fully programmed and controlled small-scale production in the 6L reactor allows efficient recording of critical parameters.
Minimize Secondary Reactions
Performing small-scale reactions with the RC1mx and the 6L reactor allows accurate control of process parameters, including temperature, dosing and pH.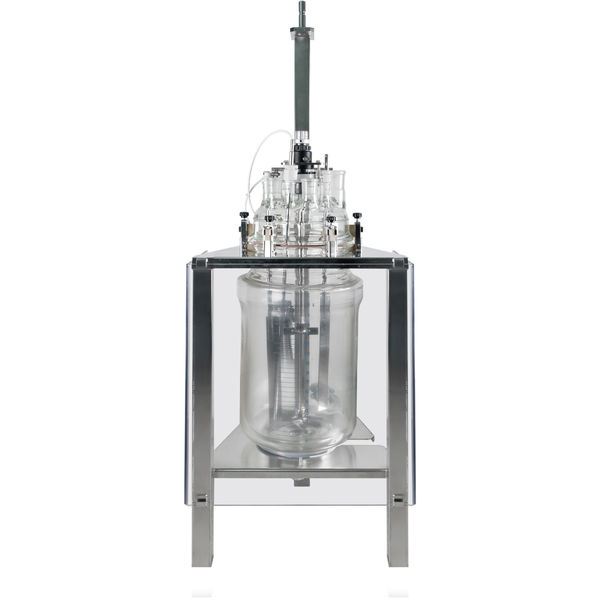 Specifications - Reactor AP00-6 Glass (RC1mx)
Operating Volume

0.5 L – 6 L
Nominal Volume

7.5 L
Ports

Center 40
5 x ST19/26
2 x ST40/45
3 x ST29/32

Inner Diameter

180 mm
Software Requirement

iControl
Temperature range

-20 °C – 200 °C
Material

FPM
Stainless Steel
PTFE
Duran® Glass
Valflon
FEP-O-Seal
Alloy C22
Polycarbonate

Material Number(s)

30425610