PFA261combo Floor Scale
Ideal weighing solution for shipping and receiving operations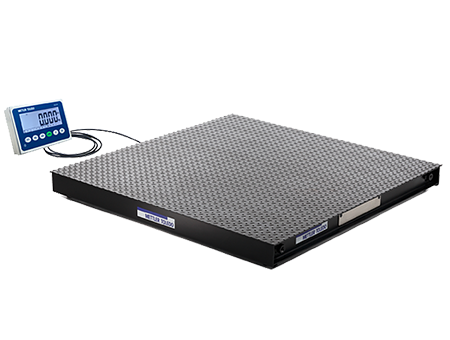 Reliable Weighing for Basic Applications
The PFA261combo floor scale is a complete weighing solution that combines a basic scale platform and terminal. Ideal for loading docks and general-manufacturing facilities, the PFA261 scale platform features a nonslip tread-plate surface that provides safe footing. The versatile IND236 terminal handles a variety of weighing operations, including simple weighing, checkweighing, counting, and accumulation. This fully calibrated package provides accurate, reliable weighing without the extra cost of features that are not needed for basic weighing applications.
Products and Specs
Product specifications to find the right fit for your application
Products and Specs
Filter:
Set filter
Clear All
Maximum Capacity
Readability
Maximum Capacity5000 / 2500 lb / 1000 lb
Documentation
Expand your weighing knowledge
Services
Maintenance and calibration to optimize your operations
Explore our Services - Tailored to Fit your Equipment
We support and service your measurement equipment through its entire life-cycle, from installation to preventive maintenance and calibration to equipment repair.