Basic Scale BBA236
Durable, Reliable & Economical
Video: Industrial Basic Scales
Industrial Basics scales feature quality scales at attractive prices. They are suitable for basic food, chemical or manufacturing applications in dry and wet environments.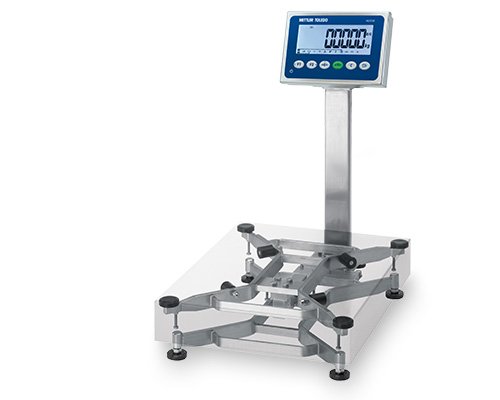 Exact Weighing in any Part-Time Wet Industrial Environment
The BBA236 stainless-steel scale is a robust and easy-to-operate one-for-all solution. It is a perfect fit for many applications in dry and part-time wet industrial environments. The user-friendly terminal is fast and easy to operate and measurably improves production efficiency.
Simple & Intuitive
The IP65-rated scale is easy to operate. The straightforward setup of different functions requires minimal operator training.
Highly Visible Display
Excellent readability under any light condition, thanks to a large LCD display with adjustable white backlight.
Immediate Status Indication
Over/under checkweighing is performed easily and accurately with immediate status indication. Target-weight setup is simple, providing improved overall process accuracy.
Versatile Usage
The scale includes an RS232 interface allowing for communication to a printer or PC. Its stainless-steel enclosure was designed to be both stylish and functional..

Hygienically Designed
The truly open, sturdy and sophisticated platform design was built according to hygienic standards, which allows fast and thorough cleaning to easily reduce on site-contamination.
Products and Specs
Videos
ICS Videos for Industrial Bench Scales
ICS Videos for Industrial Basics Scales