Counting Scale ICS241-15002
Precise and efficient for counting/weighing applications.
ICS241 Counting Scale, 30lb
Intuitive and Convenient Display
Dot-Matrix LCD display shows text and graphics to guide operators. All relevant information is shown in one screen. Alphanumeric keypad supports various information input.
Smart Database Management
Transaction database can save each counting/weighing record up to 30,000 entries via SD card for traceability. ICS241 provides article database, managing up to 1550 records via SD card making the export of files easy.
Batteries for Mobile Operation
ICS241 has an easily accessible battery compartment with six D-size dry or rechargeable batteries for self-contained operation time of up to 100 hours.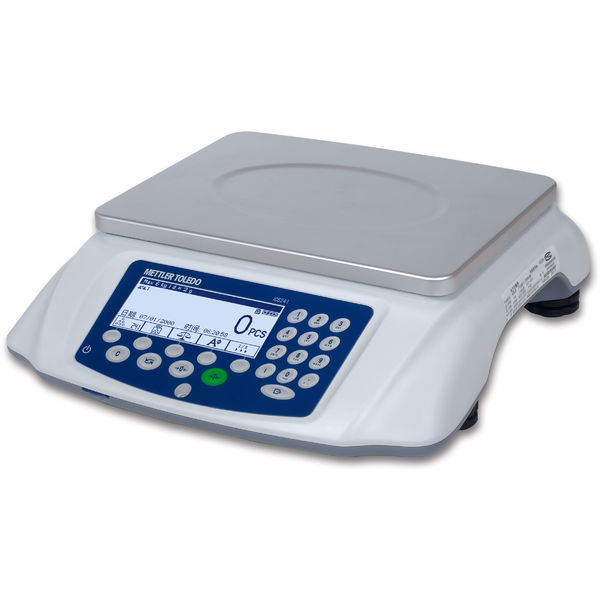 Product Family:bench-scale000500050012
Specifications - Counting Scale ICS241-15002
| | |
| --- | --- |
| Maximum Capacity | 30 lb (15 kg) |
| Readability | 0.001 lb (0.5 g) |
| Repeatability(sd) | 0.0016 lb (0.7 g) |
| Weighing Pan Dimensions (LxW) | 9 in x 12 in (230 mm x 306 mm) |
| Material | ABS Plastic Enclosure |
| Protection Rating | IP43 |
| Platform Size (LxHxW) | 9 in x 4.43 in x 12 in (230 mm x 112.5 mm x 306 mm) |
| Repeatability | 0.5 g |
| Interfaces | RS232 |
| Housing | ABS Plastic Enclosure |
| Repeatability, typical | 0.7 g |
| Repeatability (typical) | 0.0016 lb |
| Bench Scale Type | Basic Level |
| Application Software | Dynamic Weighing; Counting; Simple weighing |
| Dimensions (LxHxW) | 9 in x 4.43 in x 12 in (230 mm x 112.5 mm x 306 mm) |
| Display | Graphic LCD with backlit |
| Data Interface | Serial |
| Environment | Dry (<IP65) |
| Hazardous Area | Non-hazardous area |
| Applications | Simple Weighing; Dynamic weighing; Counting |
| Voltage | Battery Version; AC Version |
| Hazardous Approval | No |
| Scale Interface | Analog |
| Hygienic Design | No |
| Platform Type | Counting Scales |
| Material Number(s) | 30083491 |
Maximum Capacity:30 lb (15 kg)Maximum Capacity:30 lbMaximum Capacity:15 kgReadability:0.001 lb (0.5 g)Readability:0.001 lbReadability:0.5 gInterfaces:RS232Interfaces:RS232Application Software:Dynamic Weighing; Counting; Simple weighingApplication Software:Dynamic WeighingApplication Software:CountingApplication Software:Simple weighingEnvironment:Dry (<IP65)Environment:Dry (<IP65)Dimensions/Platform Size:</=400 mm; from 6.3" to 15.7"Dimensions/Platform Size:</=400 mmDimensions/Platform Size:from 6.3" to 15.7"Hazardous Area:Non-hazardous areaHazardous Area:Non-hazardous areaApplications:Simple Weighing; Dynamic weighing; CountingApplications:Simple WeighingApplications:Dynamic weighingApplications:CountingHygienic Design:NoHygienic Design:No
Documentation