Advanced Scale ICS466x
Safe - Precise - Ergonomic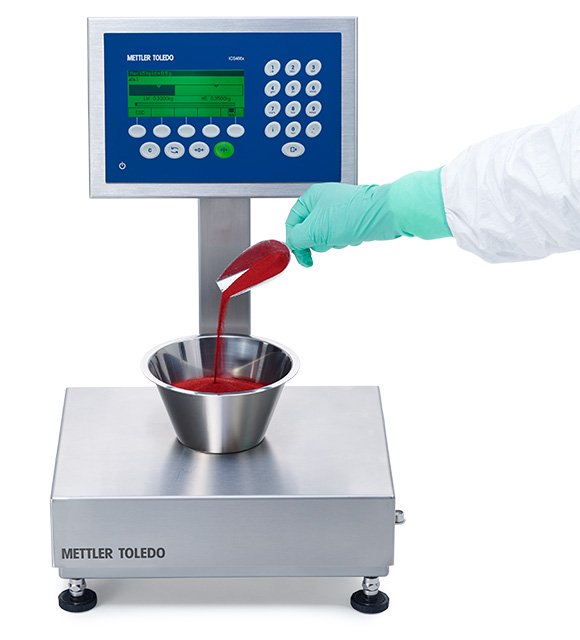 Versatile and Compact with the Highest Precision
If you want to improve the efficiency or your weighing processes in hazardous areas, ICS466x is the right choice.
The highest accuracy in hazardous areas
ICS466x scales enable industry leading accuracy of up to 750,000d in Zone1/21, Division 1. When tolerances are tight, these scales deliver the precision to ensure consistently accurate results without compromising safety.
Full versatility
Streamline your processes by managing two weighing platforms with one terminal. Select from a range of mounting options to improve the ergonomics of your workplace.
Faster manual weighing speed
The multi-color display indicates immediately if results are within tolerance. The ICS466x provides an internal database for storage of materials and results. Easily transfer data between safe and hazardous areas for documentation or label-printing purposes.
Full Protection, Slim Design
The intrinsically safe product design ensures the highest level of safety and compliance with the latest hazardous-area requirements. In addition, the scales feature a compact and robust design and can be easily maintained.
Full versatility
The scale can be flexibly configured to ensure ergonomic and efficient operation. Mount the terminal in front on a stand or on the wall. Extend your weighing range by managing two platforms with one terminal.
Improve Speed and Reduce Errors
Our colorWeight® functionality immediately indicates with a color if results are within tolerance, making manual filling or checkweighing tasks faster and more reliable.
Proven Compliance
The ICS466x scales are approved according global and local standards. Regular audits of the METTLER TOLEDO production facilities by the certification bodies verify that standards are applied and safety is ensured.
Efficient Data Management
Store up to 100 articles and materials in the scale-embedded database in combination with relevant parameters, such as target weight, tolerances or tare values and transfer data to a PC or printer in the safe area.
Products and Specs
Documentation
Expand your advanced piece-counting, checkweighing, totalizing and filling knowledge
Sep 02, 2018
Jun 20, 2018
Jun 18, 2018
Jun 18, 2018
Jan 25, 2018