AJB941M Hygienic Junction Boxes
These hygienic precision junction boxes offer quick and simple connection with excellent stability.
AJB941M Hygienic Precision Junction Boxes
METTLER TOLEDO's Precision Junction Boxes enable the quick and safe integration of multiple analog load cells into any machine for filling, dosing,...

METTLER TOLEDO's Precision Junction Boxes enable the quick and safe integration of multiple analog load cells into any machine for filling, dosing, batching, sorting and check-weighing. METTLER TOLEDO's junction boxes are used in food, pharmaceutical and chemical applications. They are available in various versions depending on the application and environment to meet requirements of OEM machine manufacturers, system integrators and end-users.
Tanks, silos, hoppers, conveyors and bench and floor scales with analog weighing technology often include more than one load cell. Obviously the performance of such scales depends on load cell quality. But many scale designers underestimate the importance of the junction box necessary to sum multiple load cell outputs prior to connection to the weighing terminal.
The junction box is an analog component in an analog circuit where voltage changes of as little as 0.1 µV can be very significant. The accuracy and performance of analog scales can be undermined by poorly designed junction boxes which can be sensitive to temperature changes, have poor long-term stability and poor ability to correct corner-load errors. A modern junction box such as METTLER TOLEDO's Precision Junction Box line is inherently robust to these effects while reducing installation time and improving ergonomics for field service.
METTLER TOLEDO offers Precision Junction Box versions for hazardous areas with ATEX and IECEx certification and for food and pharmaceutical applications where EHEDG design rules are followed and with GMP and NSF certification.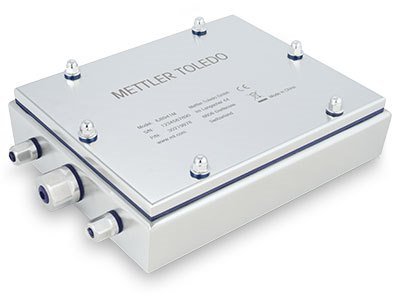 Easy Cleaning, GMP and NSF Certified
Precision Junction Boxes AJB941M are NSF and GMP certified and follow EHEDG design rules. They are self-draining for easy celaning and fast drying. All materials are FDA compliant.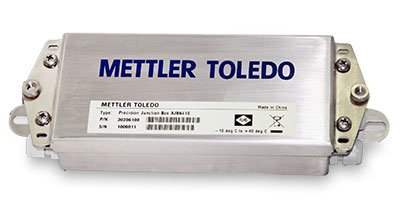 Trouble Free Long-Term Performance
Precision Junction Boxes combine IP67 or IP69K stainless steel enclosures with electrical components of superior accuracy and stability. Housing material is available in either 304 (1.4301) or 316 (1.4401).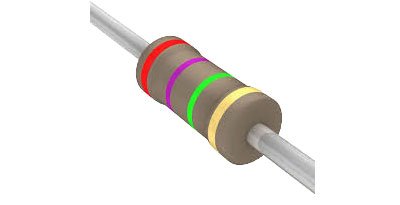 Discrete Resistors for Long Term Stability
In contrast to junction boxes that use trim-pots, presision discrete resistors are used to provide much better immunity to the effects of temperature and humidity. Scales equiped with Precison Junction Boxes exhibit far superior long-term stability.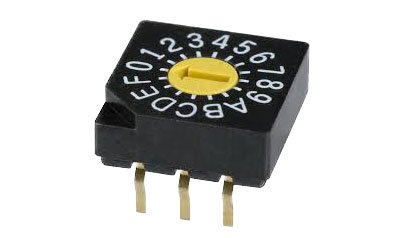 Rotary Switches for Easy Scale Adjustment
Rotary switches select arrays of precsion resistors for easy correction of corner errors, offering the same ease of use provided by trim-pots but without their inherent sensitivities and instability.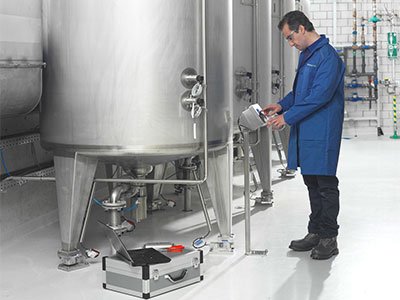 CalFree - Weightless Calibration
Precison Junction Boxes support CalFree - weightless calibration system. The boxes can be set to have absolutely no signal attenuation, thus load cell factory calibration remains valid.
Mar 30, 2020
Mar 30, 2020
Mar 20, 2020
Mar 20, 2020
Dec 24, 2019