Software LabX Balance Server
- Discontinued Product
Powerful Weighing Solutions.
LabX balance server
Your Weighing Method on the Balance
LabX allows you to build in flexible methods which guide the instrument user step by step. Increase efficiency and reproducibility of your application.
Your Report Automatically Generated
You automatically generate your company's report while working with the instrument. Avoid time consuming manual reporting.
Your Weighing Data Securely Managed
Your data is automatically stored while working on the instrument. Avoid transcription errors.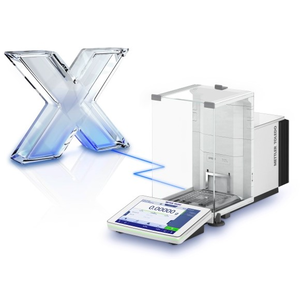 Discontinued since: Sep, 2019
Accessories - Software LabX Balance Server
Specifications- Software LabX Balance Server
Specifications - Software LabX Balance Server
| | |
| --- | --- |
| ● ●:Method and report editor | Method and report editor |
| ● ●:Auto export/import | Auto export/import |
| ● ●:User Management | User Management |
| ● ●:Client server system | Client server system |
| ● ●:System guided operation | System guided operation |
| ● ●:Connect max. 30 instruments | Connect max. 30 instruments |
| Material Number(s) Material Number(s):11153121 | 11153121 |