When it comes to safety and process efficiency, gas analyzers play a critical role. So selecting the right analyzers for your processes is vital. Unfortunately, most analyzers and associated equipment can be problematic to operate and maintain. Slow response, background gas interference, poisoned catalysts, moisture in measurement cells, and high maintenance of sample extraction and conditioning systems all create measurement problems.
METTLER TOLEDO specializes in a series of Tunable Diode Laser gas analyzers that reduce or eliminate many of these problems.
If you would like support on a gas analyzer project, or would like to see if this technology would work for you, request a consultation at the link below to have your local METTLER TOLEDO representative contact you.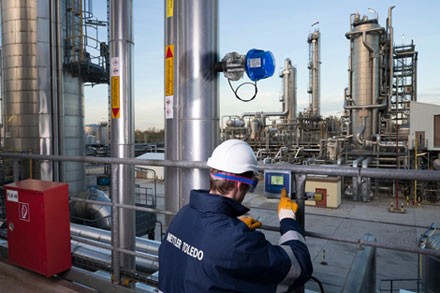 In-Line Gas Analyzers
Tunable diode laser (TDL) gas analyzers are becoming an increasingly common sight. Their high reliability and low maintenance has made them the gas analyzer technology of choice for many companies. However, installation locations and conditions encountered in some processes have limited their application range. METTLER TOLEDO's series of folded-path TDL gas analyzers with a unique range of adaptions has opened the door to measurement opportunities previously considered impossible.
Using a modular design, the GPro 500 tunable diode laser gas analyzer allows you to select the process adaption that fits your application, and match it with the parameter that you need to measure. We offer sensors that measure  a variety of gases including Carbon Dioxide (CO₂), Carbon Monoxide (CO), Hydrogen Chloride (HCl), Hydrogen Sulfide (H₂S), Moisture, Ammonia (NH₃), Methane (CH₄) and Oxygen (O₂).
Our gas measurement specialists are here to support you with selecting the right solution for your application.