Sample Preparation Simplified

PureSpeed makes it Fast and Easy!

The PureSpeed / E4 XLS system offers a convenient, low-cost method of purifying biomolecules.


PureSpeed Tips radically simplify the purification of proteins and other biomolecules.
Why PureSpeed?
PureSpeed tips offer a convenient, low-cost, semiautomated method of purifying micro-scale volumes of target protein.
Excellent Purity compared to existing technologies
High Concentration – no additional concentration steps needed
High Throughput – process up to 12 samples in parallel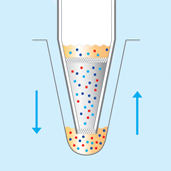 PureSpeed Capture
Capture
PureSpeed's unique process maximizes protein recovery by repeatedly drawing samples over a low-dead-volume packed resin bed in the tip's end.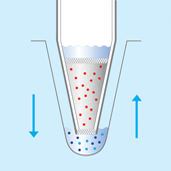 PureSpeed Purify
Purify
Repetitive multiple wash steps remove unbound, nonspecific proteins and contaminants for ultra-pure protein fractions.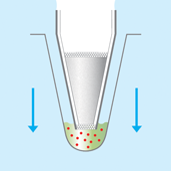 PureSpeed Enrich
Enrich
In the final step, a small volume of low pH elution buffer releases the protein from the resin, producing highly pure, concentrated protein.
---
PureSpeed Literature
Read and download PureSpeed marketing literature as well as Application Notes and White Papers.
Brochures and Data Sheets