Higher Efficiency Protein Purification

PureSpeed Ion Exchange Tips

PureSpeed Ion Exchange tips speed purification and simplify production of high-quality, highly-concentrated protein and biomolecule samples.
Faster, More Flexible Ion Exchange
Our new PureSpeed Ion Exchange tips both speed and simplify your workflow, producing high-quality, highly concentrated protein and biomolecules. Four available resins and a customizable PureSpeed protocol built in to the E4 XLS pipette provide researchers with a complete set of tools for fast and efficient ion exchange purification.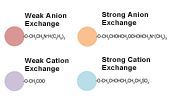 Weak and strong anion and cation exchange diagram
Fast and Flexible
PureSpeed's efficient process can purify samples in less than 10 minutes, with many options for biomolecule purification. Strong and weak anion and cation exchange can enhance any purification.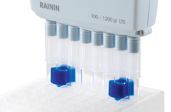 Rainin E4XLS pipette inon exchange
Innovative
Unlike traditional purification techniques, the PureSpeed system can purify 8 or 12 samples in parallel using the semiautomated program on Rainin's E4 XLS pipette.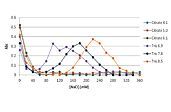 Multiple variable scanning with PureSpeed Ion Exchange
Multivariable Optimization
PureSpeed offers the unprecedented capbility to scan multiple different resin and buffer conditions in parallel for multivariable optimization.
---
PureSpeed Literature
Read and download PureSpeed literature as well as Application Notes and White Papers.
Brochures and Data Sheets