Pipette asset management is a snap with RFID. Knowing when each XLS pipette in your lab was last serviced, what was done, by which technician, and when it is due again for calibration or quick-check is important. With RFID tags built in to every XLS pipette, optional RFID reader and software, pipette asset management is taken to a new level.
XLS and RFID make it easy to know


· When was the pipette serviced?
· When is it next due for service?
· Who uses this pipette?
· Which lab?
· What application?
· What workflow?
Seamless and simple
Rainin's RFID solution for better asset management complements your workflow, assists in your lab's compliance with SOPs and regulatory agencies, and leaves an audit trail. With the optional RFID Reader and LabX™ Direct Pipette-Scan™ software you can easily track, manage and store results of service and calibration intervals.
Scan your pipette
LabX Direct Pipette-Scan software uses an RFID reader to access the pipette's data. Once scanned, LabX displays the pipette's complete profile, including its serial number, manufacture date and calibration due date, and any unique attributes that you have assigned. 12 customizable data fields make it easy to assign unique attributes (like user, lab, inventory number, etc.) to each pipette. Our RFID reader also updates the RFID tag on the pipette with the latest information. Fast access to each pipette's calibration and service data reduces the possibility of performance and/or compliance-related rework.
Export your data — worldwide
Your entire LabX database can easily be exported to spreadsheets, word-processing applications, or as a text file. With that level of flexibility, you can create your own reports or integrate your LabX data with other asset management applications. LabX Direct Pipette-Scan runs on Windows XP, Vista or 7, and provides context-sensitive help in Chinese, Czech, Danish, English, French, German, Hungarian, Italian, Japanese, Korean, Norwegian, Polish, Russian, Spanish and Swedish.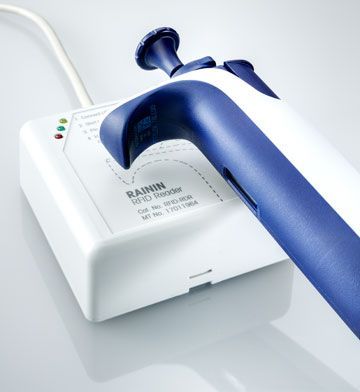 XLS Pipettes Simplify Calibration Management