Rainin's Pipet-Lite XLS family of pipettes brings precision, ergonomics and asset management to an entirely new level.

With their sure-fit handles, lighter springs and  and "stictionless" sealing technology, these high-performance instruments are designed for ultimate comfort and ergonomic safety.

Renowned performance
Pipet-Lite XLS has a long pedigree of excellence. Engineered for the most exacting research, Pipet-Lite XLS accuracy and precision are second to none. Performance specifications are guaranteed when used with Rainin BioClean tips.
Full range of models
Pipet-Lite XLS is available in three formats: single-channel (LTS and universal-fit), 8 and 12-channel multichannels, and 6 or 8-channel Adjustable-spacers. Volume ranges are from 0.5 µl to 20 ml in single-channel models. Multichannels with volume ranges from 1 to 1200 µl, and Adjustable spacers with precisely settable nozzle spacing are available in volume ranges from 5 to 1200 µl. 



RFID Calibration Management
Pipet-Lite XLS is also the world's first pipette family to be equipped with RFID tags for advanced calibration and asset management.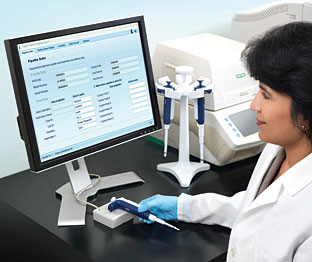 An optional RFID Reader and software are available for advanced calibration tracking. When used with the RFID kit, everything you want to know about a pipette is instantly available.
• When was this pipette calibrated?
• Is it due for service?
• Who does it belong to?
• What application is it being used for?



Improve your lab's workflow and compliance procedures. Rainin's RFID reader and LabX™ Direct Pipette-Scan™ software will enhance how you manage these important assets.