Analytical Excellence
to Improve Customer Processes
METTLER TOLEDO's comprehensive range of laboratory balances and analytical instruments provides users with flexibility and precision in every laboratory application plus outstanding quality and functionality.
Research and Development Laboratory
METTLER TOLEDO offers a broad portfolio of high performance laboratory balances and analytical instruments for many laboratory applications. Our instrument portfolio was developed to meet the special needs of reasearch and development laboratories.
Effective Quality Control Laboratory
Getting reliable results efficiently is key for most quality control laboratories. Our laboratory balances and analytical instrument not only focus on providing precise results but also make operation easier and support compliance with SOPs and regulations.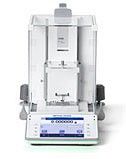 Weighing and Dosing


Analytical Balance, Precision Balance and Micro Balance

METTLER TOLEDO's weighing and dosing expertise and manufacturing competence goes into every analytical balance to bring you outstanding weighing and dosing performance. In combination with laboratory software and dedicated weighing accessories, you can create a customized weighing and dosing solution to make your laboratory applications fast, simple and worry-free. Analytical Balance, Precision Balance, Micro Balance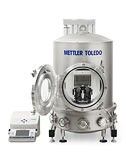 Mass Comparator
A comprehensive portfolio of mass comparators and comparator services for seamless traceability and highly accurate weighing applications. The portfolio is divided into three lines of Comparators: Manual mass comparator, Automated mass comparator and Robotic mass comparator.Mass Comparator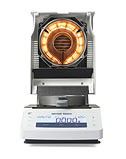 Moisture Analyzer
METTLER TOLEDO moisture analyzer provides fast, precise and reliable moisture determination in the laboratory and on the factory floor. Robust and easy to use, you can be assured of long reliable operation whether you work in a highly regulated lab, or need to take moisture measurements for quality control of your products.Moisture Analyzer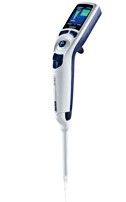 Pipette
Rainin is the leading provider of advanced pipette solutions for life scientists worldwide. We offer manual pipette, electronic pipette, multichannel pipette, BioClean pipette tips and expert pipette services that work together as a complete pipetting solution – Pipetting 360°. Top quality, innovative design and state-of-the-art production result in superior pipette products with years of reliable operation.Pipette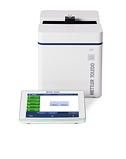 UVVIS Spectroscopy
UV/VIS Excellence spectrophotometers combine outstanding optical performance based on FastTrack™ technology with the intuitive One Click™ user interface. Excellent performance and reliable results are verified with the CertiRef module for automated performance verification according to our GUVP™ (Good UV/VIS Practice) package. The optional LabX® PC software allows for a quick and seamless spectroscopic workflows. A dedicated instrument for micro-volume measurments in the ultra-violet visible range, based on LockPath™ technology, is ideal for Life Science Applications.UVVIS Spectroscopy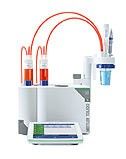 Titrator
Our solutions for potentiometric titrators and Karl Fischer titrations focus on ease of use, flex­ibility and productivity. The complete range of titrators, autosamplers, sensors, and accessories covers most titration applications. Good Titration Practice™ Guidelines and comprehensive application literature ensure reliable titration results. The unique One Click Titration™ operation keeps training times to a minimum and speeds up workflows. Titrator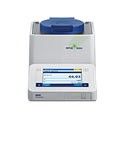 Density Meter and Refractometer
The days of manual determinations with pycnometers, hydrometers and optical Abbe refractometers are a thing of the past. Our digital density meter and refractometer determine the refractive index and density simply, accurately, and even simultaneously in a multi-parameter system. A wide range of applications is available, including Brix, HFCS, alcohol content, Oechsle, Plato, API gravity and many other concentrations. Density meterRefractometer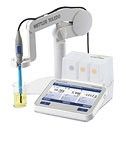 pH Meter and Electrodes
From basic handheld pH meter to flexible multi-channel pH meter, METTLER TOLEDO offers a full spectrum of premium quality pH, conductivity, DO and ion meters. The top-of-the-line SevenExcellence pH meter, for example, provides great flexibil­ity through its modular design: Depending on the module attached, various parameters such as pH, conductivity, ION, Redox etc. can be measured at the same time.pH Meter and Electrodes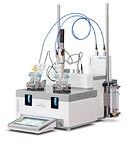 Automated Synthesis and Real-Time Analytics
METTLER TOLEDO Automated Synthesis and Real-Time Analytics instruments are considered industry standard, providing information so that researchers can make better decisions to develop processes with higher quality, in less time, and at lower costs. We offer solutions for early phase development, Process Development and Scale-up and manufacturing. Automated Synthesis and Real-Time Analytics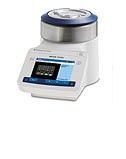 Melting Point and Dropping Point
With respect to accuracy, standard compliancy and operational security the Melting and Dropping Point Excellence instruments form a worldwide standard in automatic determination of melting, dropping and softening points. Innovation sample preparation tools and the video recording feature make sure that the complete analytical workflow is performed efficiently, realiably and error-free.Melting Point and Dropping Point Instruments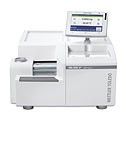 Thermal Analysis


DSC, TGA, DMA

METTLER TOLEDO is the technology leader in the thermal analysis instruments. The innovative instruments range includes Differential Scanning Calorimeters (DSC), Thermogravimetric Analyzers (TGA) and Dynamical Mechanical Analyzers (DMA), as well as an unmatched, very powerful common Thermal Analysis software platform.Thermal Analysis