Add more Dosing Units with one click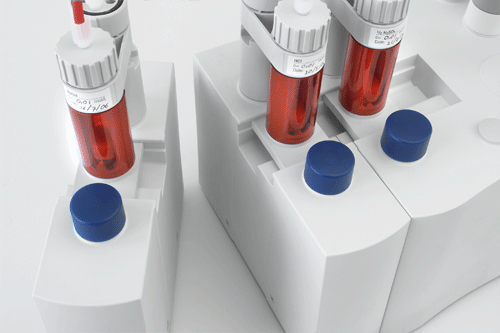 The Excellence titrators can be adaped easily to most demanding applications.

E.g. just add a burette drive with one click! Its magnetic and no configuration is necessary!
Automatic recognition of burette drives and sensor boards make incorrect installations impossible
The Plug & Play concept of the Titration Excellence line is not just limited to the burettes and sensors. Additional USB (barcode readers, memory sticks, printers) or RS232 devices (Rondo 60, METTLER TOLEDO balances), as well as additional burette drives and sensor boards are automatically recognized on connection and can be immediately used for analyses without further configuration.
Errors in the installation of these resources in the setup are now a thing of the past. Plug & Play, secure titration can really be that easy.