Buy Two Get One Free
On Our Most Commonly-sold Crucibles

Qualifying Crucibles
Aluminum Standard Crucible (Part Number 26763; 40 µL crucibles with lids, 100 pcs)
Alumina Crucible (Part Number 24123; 70 µL crucibles with lids, 20 pcs)
*Offer valid with qualifying purchases until October 31, 2019. Not valid with any other offers. Valid only on direct purchases through METTLER TOLEDO in the US. Void where prohibited by law or company policy.
---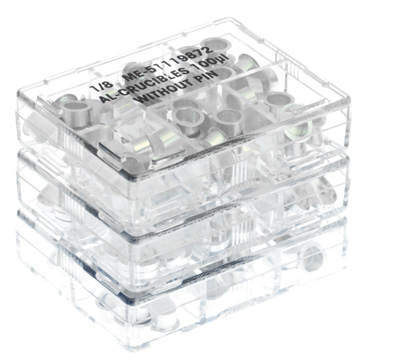 Need a Different Type of Crucible?
Contact us today about additional specials by requesting a quote or calling 1-800-METTLER!