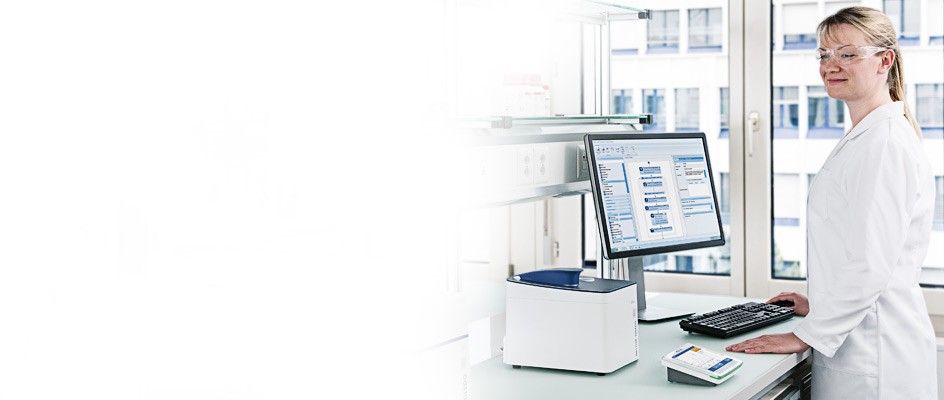 Workflow Optimization
Make It Simple, Efficient and Secure
LabX is fully adaptable to meet your needs. The many options in LabX allow you to simplify the way you work, ensuring that transcription errors and omissions are a thing of the past. LabX takes care of all of the hard work, enhancing productivity and decreasing manual interactions.

Learn more
Simple and Tailored

Simple operation, tailored to individual needs

An individual workbench for efficient management of measurements and results. Dual mode operation allows operation from either the PC, instrument, or both. Personalization options, such as short cuts, make operation intuitive and easy regardless of lab experience.

Increased productivity

Boost productivity in the lab with LabX features such as:

task scheduling to execute predefined work plans, connections to 3rd party devices to automate sample preparation or kinetic analysis, sample series handling with the cuvette changer or bar code reader for error-free and quick sample identification and notification if an analysis is ready or a result is not within tolerance.

Secure UV/VIS workflows

SOP guidance on the instrument terminal and on the PC support compliance with regulations and best practices.

The product based workflow allows for flexible lean systems, as only one method is required for a large variety of samples. Choose from predefined method templates for an immediate start or use the welldefined method editor to fit the workflow to your application.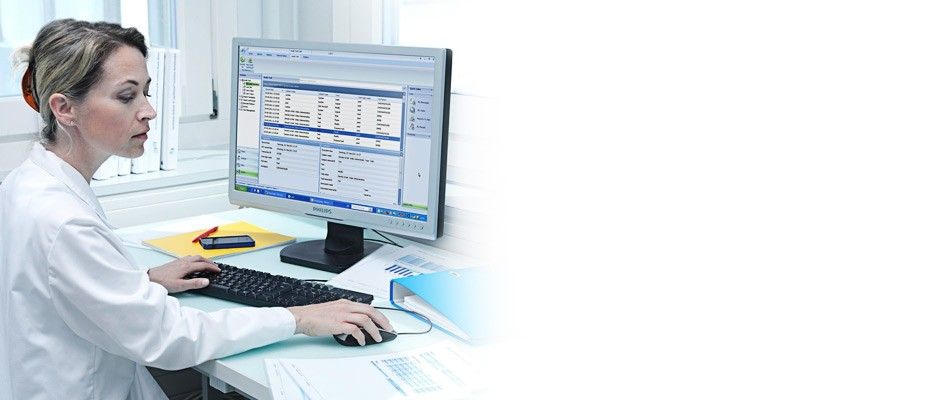 Smart Result Management
Minimize Effort — Maximize Efficiency
Have all your results and data at your fingertips. LabX stores all measured and calculated data automatically in a secure database. Information is easily accessed to provide a full overview at any time. With the powerful reanalysis tool it becomes easy to fix input errors and analyze final results. Based on the findings, method optimization becomes child's play with the graphical method editor.

Learn more
Manage results efficiently

The LabX results database provides immediate access to all data at any time. Automatic plausibility checks, report generation and statistical evaluations of your results provide unparalleled overview of all your processes. Method development and correcting input errrors become easy tasks with the help of the reanalysis tool.

Secure measurement performance

Monitor your calibrations and performance verification test. If needed, LabX will send you reminder emails to make sure you have enough time to react before expiry, hence, reducing downtime.

One-stop shop data

LabX provides a single repository for methods, data, reports, user, and instrument data all in a secure audit-ready database. All data are easily accessible at any time. This includes the complete analytical instrument portfolio of METTLER TOLEDO.

 
LabX UV/VIS
Streamline your UV/VIS Workflow

Watch the video to learn more about LabX UV/VIS 

Seamless UV/VIS Integration
The METTLER TOLEDO
LabX Platform
LabX enables the variety of excellence line instruments to seamlessly integrate into a multi-parameter platform. Optimize workflow efficiency and regulatory compliance without sacrificing usability:
• One software for multiple instruments
• Full step-by-step user guidance
• Integrate into the lab environment
• Communicate to all lab systems.

Learn more
Full FDA regulation compliance — be audit ready any time

Built-in security features such as electronic signatures and user management options assist you to comply with 21 CFR part 11 regulations an ensure your lab is audit-ready at any time.

• Secure database, full traceability

• Audit Trail to completely record all actions

• Management of instrument tests

• Fully documented validation support

Many different instruments — one interface

Reduce complexitiy in your lab with one common software for all METTLER TOLEDO instruments. LabX significantly reduces the operator's learning time for different analytical instruments as it provides one common operating platform and many more common features.

Seamless integration — complete workflow automation

LabX is easily integrated with your existing information systems. Tasks generated by ELNs and LIMS can be brought directly to the instrument touchscreen. Error-free data import/export can be achieved via files or bidirectional 3rd party interfacing.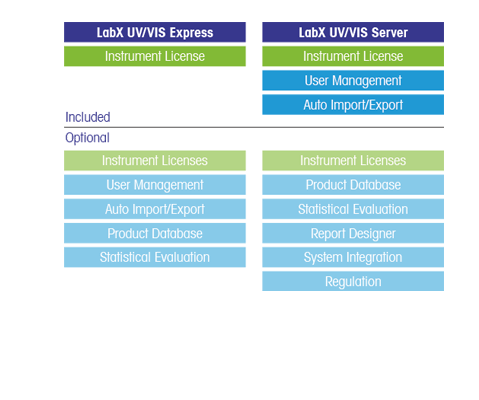 Tailor Your UV/VIS LabX System
Modularity to Match Your Needs
LabX software brings power to your laboratory bench with automatic data handling, high process security and full SOP user guidance.

Learn more
One Click is Registered Trademark of METTLER TOLEDO in Switzerland, the European Union, Russia and Singapore.
LabX is a Registered Trademark of METTLER TOLEDO in Switzerland, USA, China, Germany and a further 13 countries.