LabX® LiquiPhysics™
Bring the Power of LabX
to your Density Meter
and Refractometer

Traceability and Compliance
Ensured with LabX
Working from the instrument or PC and LabX will ensure that you are fully compliant with regulatory standards such as FDA 21 CFR Part 11. Use the services offered from METTLER TOLEDO for software verification (IPac) or full validation of your system with the Validation Manuals I & II. A sophisticated user management, electronic signatures and release process for methods and reports are additional handy features of LabX that support your daily reporting.

Learn more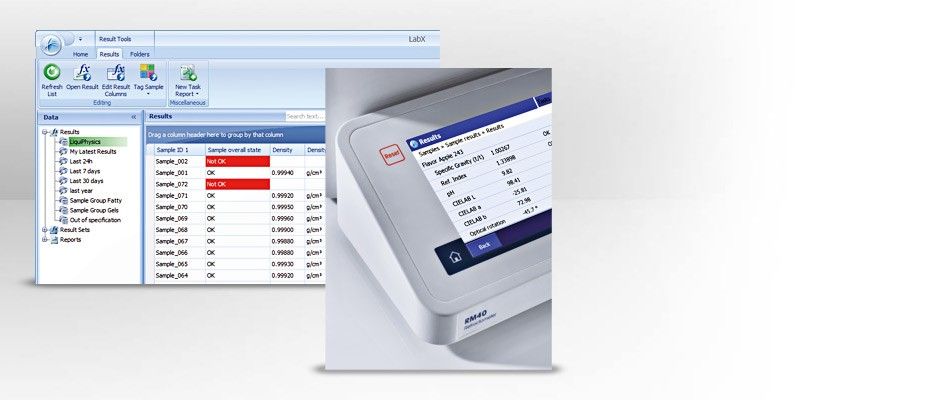 Customized Result View
and Reports
Advanced search functions allow to review the data and find the specific information you need. Access the customizable result search folder from the software or directly from the instrument screen.

Measurement reports can be customized according to your corporate guidelines.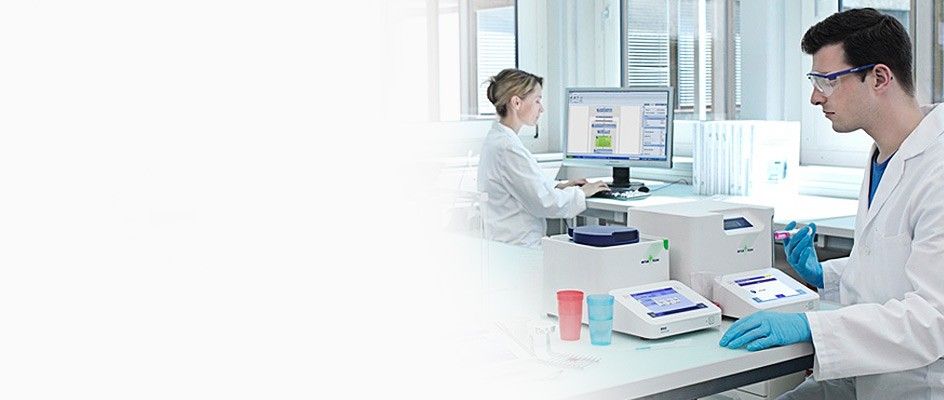 Work from PC or Instrument or Both

for Flexible Operation
With a unique approach, LabX allows you to work from either the instrument or PC or both. Either start your analysis at the instrument or from the PC and always have access to your current sample analysis and latest results at the same time.

No matter where you are, use LabX Mail to receive a tailored message with the latest results, when a sample changer is ready to test new samples or when results are out of specification.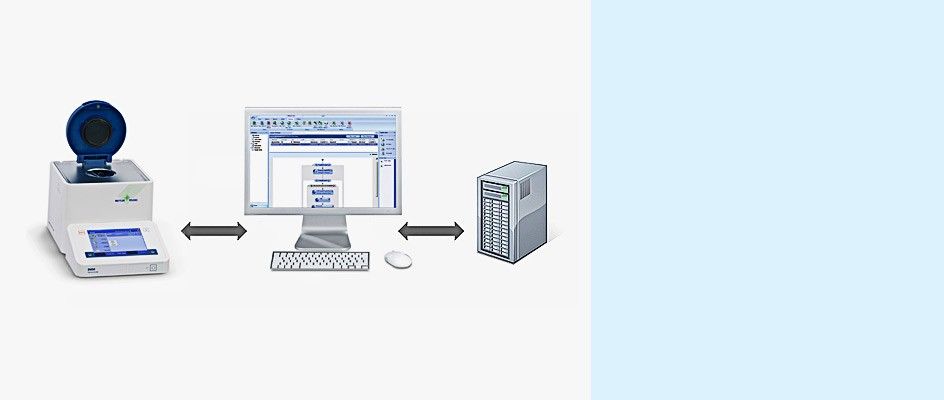 Seamless Integration
In addition to data aquisition, LabX allows highly flexible bi-directional integration into LIMS, ELN, SAP or ERP, including import of task lists and product data base.
Single Software for Many Laboratory Instruments
LabX enables the variety of excellence line instruments to seamlessly integrate into a multi-parameter platform. Optimize workflow efficiency and regulatory compliance without sacrificing usability:
• One software for multiple instruments
• Full step-by-step user guidance
• Integrate into the lab environment
• Communicate to all lab systems.
Build the System
That Perfectly Matches Your Needs
LabX offers a modular licensing approach to meet your needs today and in the future. Choose the starter pack that suits your requirements and add optional licenses to match with your custom needs. Integrate additional instruments to your LabX system by simply activating the relevant instrument licenses key in LabX.

Learn more
One Click is Registered Trademark of METTLER TOLEDO in Switzerland, the European Union, Russia and Singapore.
LabX is a Registered Trademark of METTLER TOLEDO in Switzerland, USA, China, Germany and a further 13 countries.