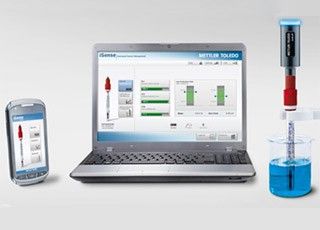 iSense Light
iSense Light
iSense Light is a full version of iSense trial in a limited period (90 days after the download). No license is required. Only the hardware (iLink Bluetooth or cable and ISM sensors) needs to be purchased.
iSense is METTLER TOLEDO's software for its Intelligent Sensor Management (ISM®) technology. ISM is a digital platform for analytical sensors that increases process reliability, simplifies senor handling, and reduces maintenance. At its core, ISM features a series of algorithms that continuously monitor a sensor's "health" and provide diagnostic tools that predict when maintenance will be required.
With iSense you can check sensor status or conduct calibration or maintenance wherever it's convenient. Simply connect an ISM sensor to iSense or iSense mobile via Bluetooth or iLink cable. Now you can maintain sensors at your computer or mobile device. With iSense mobile you can email sensor diagnostics information with a push of a button.