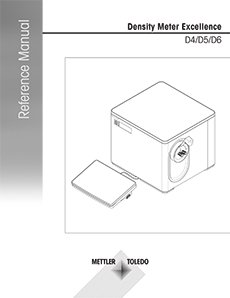 instruction / reference (user) manual Excellence density meter
This reference manual provides full instructions and technical guidance for the safe and correct usage of the Excellence density meters D4, D5 and D6. Our Excellence density meters are easy-to-operate, high-performance instruments for measuring the density of liquid samples.
Receive important tips and hints to achieve the best results when measuring your sample! Learn how to prevent errors when measuring the density, specific gravity or concentration of liquids and much more.
Download our free PDF guide.