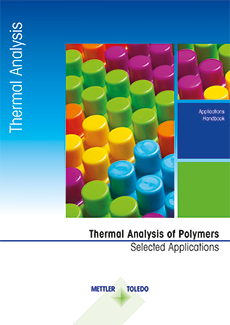 The handbook contains useful examples to help you obtain the best results from your polymer analysis.
This handbook presents application examples for the thermal analysis of polymers, particularly techniques used to characterize thermoplastics, thermosets, and elastomers. These techniques can be used to provide data on many aspects of a material including physical properties, transitions, aging, and the effects of fillers, additives, and production techniques.
Which Technique for Which Effect?
Four main techniques are presented, together with the most common uses and thermal effects measured:
Discover the right application for your material in this informative free handbook written by our in-house team of thermal analysis experts.