Work Smarter, Not Harder!

What are the daily "time wasters" in your lab?

Find out how to enhance your efficiency and productivity!
Identify your daily "time wasters"
Together with the lean expert, Mr. Studer from Profact AG, Switzerland, we have developed a checklist to give you an easy approach to:
Get an overview of your "as-is" situation
Identify, where it might be worth looking at more closely
We also have added tips and tricks to show where and how efficiency improvements can be easily achieved.
Watch the interview with Mr. Studer!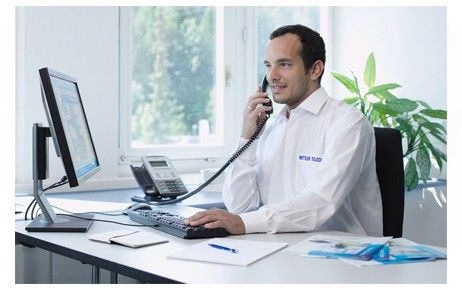 How can we support you?
Good analytical results start with good weighing. Ask us to demonstrate how our pioneering solutions can improve your efficiency and productivity.

Smart analytical work in the lab starts with an efficient weighing process.
Watch the following videos that present our innovative solutions, automated systems and supporting laboratory software that significantly increase productivity, reduce lead-times and avoid "time wasters".
Do you often wait for weighing results?
Watch the video and learn how to:
Get accurate results in half the time
Reduce the number of working steps using the first mg balance without a draft shield
"Unmatched processing speed: Weigh 2x faster on a precision balance with SmartPanTM"
Do you often prepare time-consuming standard solutions?
Watch the video and learn how to:
Prepare small quantities of accurate concentrations in less time and just 2 steps
Automate liquid addition and labeling
"Quick, balance-only alternative to volumetric flasks: Unrivaled gravimetric solution preparation with XPE-Quantos"
Are you dreaming of a tailor-made software solution that automates and controls your processes so that every analysis is perfect?
Watch the video and learn how to:
Fully automate your workflows and follow your SOPs to the letter
Ensure full traceability and data security
Free your time for other tasks
"Powerful error reduction and time-savings: Unique LabX laboratory management software"