Guided Workflow
Calibry software guides you through all steps of a pipette calibration of single- and multi-channel pipettes and makes this process fast and straightforward. The large cockpit screen ensures an easy and secure operation. The task list gives you a concise overview of all the pipettes to be calibrated. You start the process directly from the list. When you schedule the next dates for the pipettes in the list, they will appear on the screen automatically.
Automated Reports
Calibry stores automatically all calibration data in a centralized database and collects all testing results in reports. Comprehensive reports comply with ISO 8655 and can be generated at the end of each calibration. If required, all data can be exported and used to generate custom specific reports as well.
Compliant and Traceable Results
Calibry fully assists you in fulfilling the ISO 8655 set of standards and is fully adaptable to individual processes and tolerances. User management, password protection, electronic signatures and audit trail functionality offer 21 CFR Part 11 compliance. The full calibration history for each of your pipettes is stored in a secure SQL database and you can view data quickly for audits at any time. Calibry can also be validated at your site with the help of our Validation Handbook and we provide world-wide on-site validation at customers.
Free Trial Evaluation Period
Learn in a 45-day free trial period how the software will improve productivity and simplify your pipette calibration process.
文件
資料庫

Whether your objective is to be first to publish or first to market, the accuracy and repeatability of your experiments is critical to your success.

This white paper is an introduction and practical guide to the proper use, testing, maintenance and calibration of piston pipettes for scientists, tec...

Whether you're an accredited in-house lab or service provider, pipette calibrations must be performed accurately, efficiently and must fulfill regula...
服務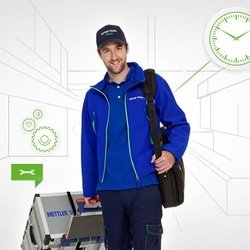 Calibry Software Services
METTLER TOLEDO offers service suited to your needs.
Services include installation, training, validation & consultation
whenever you need it.