Chemical Reaction Kinetics Studies
Study Chemical Reaction Rates and Measure Kinetics Inline
Chemical Reaction Kinetics
Mechanism and Pathway Determination
Typically, chemical reaction kinetics are calculated from initial rate studies. One reagent is held at an artificially high concentration so that the concentration is effectively constant, and the kinetic rates are calculated from the change in concentration of another reagent. The majority of the concentration changes are never captured beyond the first few minutes, so the experiment must be repeated multiple times under varying concentrations. If measured offline, the data that is collected can be subject to errors due to sampling and the compound's sensitivity to temperature, oxygen, or atmospheric water vapor. Reaction Progression Kinetics Analysis (RPKA) uses in situ data under synthetically relevant concentrations, and captures information throughout the whole experiment, ensuring that the complete reaction behavior can be accurately described.
In Situ Infrared Spectroscopy
For Better Understanding of Chemistry
Chemical kinetics studies using in situ mid-infrared spectroscopy deliver an improved understanding of reaction mechanism and pathway by providing concentration dependences of reacting components in situ and in real-time. Continuous data over the course of a reaction allows for the calculation of rate laws with fewer experiments due to the comprehensive nature of the data. In situ infrared spectroscopy is commonly used as complementary orthogonal information to offline analytical techniques, such as HPLC and NMR, often providing the missing piece of the puzzle that completes the understanding of the reaction.
Rationalizing Kinetics in C-H Activations
via Graphical Analysis
Ryan Baxter, Ph.D., Blackmond Lab: Scripps Research Institute

In this palladium catalyzed C-H activation chemistry, Ryan Baxter takes advantage of modern instrumentation to provide comprehensive data-rich information about reaction progression throughout the entire course of a reaction under synthetically relevant conditions. Due to the amount of information collected during a single experiment, kinetics calculations to support reaction mechanistic theory can be obtained with relatively few experiments.
Initial rate studies use an artificially high concentration of a reagent, with interest in only the concentrations of very few samples (shown in blue) at very start of the reaction. The data typically represents only a few samples analyzed by offline techniques such as HPLC. This ignores the majority of the concentration data (shown in black) as the reaction progresses to completion. For practical purposes, this data is not analyzed simply because it is too difficult to collect and analyze so many samples, leading to this potential information being discarded.
Using in situ FTIR spectroscopy allows the user to fully interrogate the kinetics of the reaction system throughout the entire course of the reaction so that no information is missed. Absorbance data (3D spectra) is trended over time or converted into concentration (2D trend) after calibration by offline NMR. Direct quantitative measurement of the reagent and the product is then made from the in situ spectroscopic data in real time. In situ mid-infrared allows chemical kinetics studies with fewer experiments due to high density and information rich data.
In this example, graphical analysis of concentration data reveals that both the product and one of the reagents are negative order, which supports a novel theory for the mechanism. In just two experiments, graphical analysis reveals that the kinetics progress at different rates, even though the concentrations are identical at a point in time during the reaction. Is this due to catalyst deactivation or product inhibition? Ryan Baxter solves his kinetics questions which leads him to propose a new mechanistic theory.

Reaction Progress Kinetic Analysis
Professor Donna Blackmond, Scripps Research Institute
Reaction Progress Kinetic Analysis (RPKA) streamlines kinetic studies by exploiting the extensive data available from accurate in situ monitoring of global reaction progress under "synthetically relevant" conditions, where the concentrations of two or more reactants are changing simultaneously.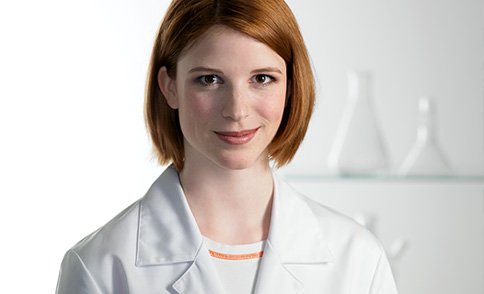 Kinetics Studies in Literature
Publications in Scientific Journals
Continuous measurements from infrared spectroscopy are widely used for obtaining reaction profiles, which are used to calculate reaction rates. A list of publications from peer-reviewed journals focuses on exciting and novel applications of real time kinetics measurements. Researchers in academia and industry employ in situ mid-FTIR spectroscopy routinely to provide comprehensive information and rich experimental data that to advance their research.

Unlock Powerful Kinetics Analysis
ReactIR with iC Kinetics Software
ReactIR with iC Kinetics software is a quick way to optimize chemistry, using far fewer experiments than traditional methods. ReactIR with iC Kinetics helps answer questions like: "What starting conditions optimize yield?" and "What are the pathways and mechanisms driving a reaction?" It applies the fundamentals of Reaction Progression Kinetics Analysis by using extensive data available from continuous reaction progress measurements under synthetically relevant conditions. The kinetic model created by iC Kinetics software can be used to simulate the effect of concentration and temperature parameters on the performance of the reaction. This data is generated in fewer experiments than using a traditional approach, leading to a faster way to understand and optimize your chemistry.
Using Temperature as a Rate Meter
Kinetics of Exothermic or Endothermic Reactions
Tracking the difference between the temperature of the reaction mass (Tr) and the temperature of the jacket (Tj) provides an indication of the start and end of the reaction. The Tr-Tj trend is an indicator for a transformation or change that occurred in the reactor during the experiment, and indicates a physical or chemical change. It may be either exotherm (positive) or endotherm (negative), depending on whether the change released or consumed energy. Tight temperature control is a necessary prerequisite for useful Tr-Tj trends and available in automated laboratory reactors.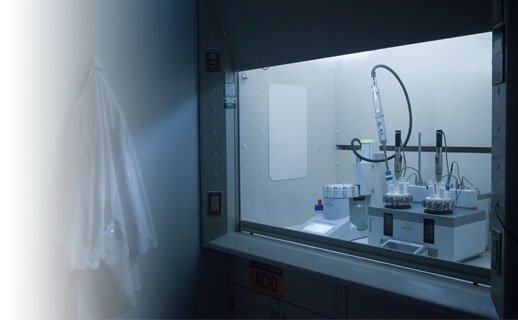 Sampling for Impurity and Kinetics Studies
Avoid Blind Spots in Reaction Data
Historically, it has not been possible to representatively sample reactions while away from the lab. It has also been challenging to sample chemical reactions at elevated or sub-ambient temperatures, elevated pressures, or air or water-sensitive reactions. This resulted in gaps in HPLC data that lead to blind spots in reaction kinetics, mechanisms, and impurity profiles. Automated sampling overcomes these challenges by providing continuous representative samples, and easily integrates into overnight experiments. EasySampler's sample capture and quench techniques provide representative samples, even from thick reaction slurries or other reactions that are difficult to sample using traditional manual sampling techniques.
Publikácie na stiahnutie
Publications Related to Chemical Reaction Kinetics Studies
Podobné produkty
Products for Chemical Reaction Kinetics Studies