Ensure Compliance in Outsourced Pharma Manufacturing
Documented SOPs and equipment verification can greatly simplify the compliance process with GMP authorities. Learn how GWP services helped a pharma-manufacturing organization close the gaps in their weighing processes.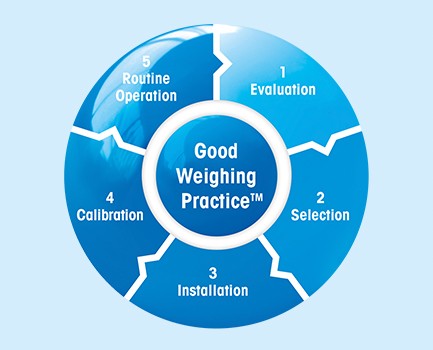 GWP Services
A company in the pharmaceutical industry was in the process of evolving from a contract packaging organization (CPO) to a comprehensive contract manufacturing organization (CMO). METTLER TOLEDO SOP Writing and Good Weighing Practice™ (GWP®) Verification has helped it close gaps in its weighing processes.
Operating in both Canada and the United States, this company supports oral dosage products from early-stage clinical formulation through commercial manufacturing and packaging. Its clients include many respected names in the international pharmaceutical and nutraceutical industries.
Broadening the Company's Scope
The firm began as a CPO in the 1970s and then embarked on a journey to become a CMO. In this process, a series of audits uncovered that their weighing processes required some improvements. METTLER TOLEDO suggested a dual approach for meeting their audit concerns: an immediate project to rewrite weighing SOPs and a longer-term project that would verify if their current scales and balances met their own accuracy requirements using GWP Verification. Creating weighing SOPs would provide clear instructions to operators and offer directions on verifying scale and balance operation with appropriate test-weight selection and tolerances.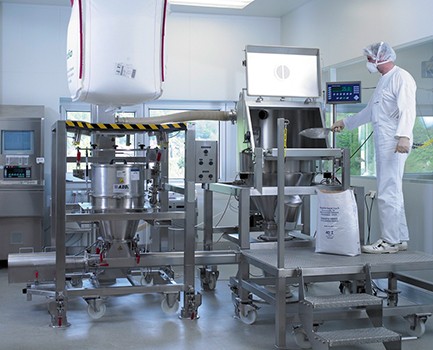 GWP Services
SOPs Support Quality
Management agreed to meet with GWP consultants and discovered that the company's internal weighing practices had evolved over time. Even though these weighing practices delivered a degree of accuracy, they still were not based on the latest scientific standards. SOP rewriting and GWP Verification would identify issues that were inhibiting a smooth transition to CMO and close gaps in the company's weighing processes.
SOP Writing would ensure operators could demonstrate standard, accurate processing and periodic balance testing, while GWP Verification would ensure that each scale and balance met process accuracy requirements. Corporate management was impressed with the scientific rationale behind both services and the level of detailed documentation provided. They determined that both the SOP Writing and GWP Verificaiton projects would help ease the minds of quality-control personnel and ensure that the organization would easily pass internal and external audits. Both projects were approved by senior management for simultaneous implementation.

Ready for the Next Audit
With each GWP Verification that is completed, the company moves towards 100-percent compliance in their weighing operations. They now have standardized and effective SOPs in place based on scientific rationale to verify their process. GWP Recommendation is also required for all new scale and balance purchases to ensure they meet process needs from the start.
METTLER TOLEDO will also be providing periodic service. Management is extremely satisfied with the level of attention they received from their METTLER TOLEDO team. Company leaders are confident that their new weighing SOPs meet process needs and that they are ready for their next round of audits.