Achieve Savings of up to 30% with Counting Solutions
Manufacturers must deal with strict customer requirements to secure high product quality and accurate shipments while facilitating full traceability. Find out how you can fulfill customer demands while optimizing yield and internal processes.
Find out how to count even the smallest metal, plastic or electronic parts with the METTLER TOLEDO piece counting brochure. Download it today!
ICS685 and PBA757
The smallest counting inaccuracies can sum up to high costs for metal, plastic and electronic parts manufacturers. These inaccuracies cover all workplaces from material receiving to shipping. 
Potential Errors and Their Solutions

Cost-savings can be achieved by counting accurately and efficiently. However, speed also counts in today's competitive landscape, and this can lead to various issues during counting processes. Potential issues include human errors, environmental influences and scale variances. While these and other aspects of counting have the potential to negatively affect production output, they are easily fixed with the right counting solution.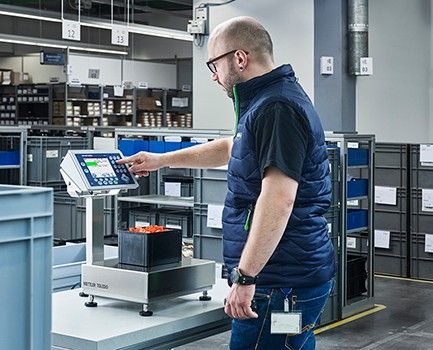 ICS685 and PBA757
Counting issues and their solutions include:
Human errors. Human errors can have significant impact on the accuracy of parts counting. Wrongly-counted sample pieces can lead to an inaccurate average piece weight. In METTLER TOLEDO solutions, intuitive user menus and color coding help prevent human errors and speed up the process of counting.
Environmental influences. Scales are sensitive to the environment. Extreme temperature differences, strong wind and vibrations can influence counting accuracy. Keep these influences in mind when planning a new counting installation and let your METTLER TOLEDO sales and service contact execute a professional installation.
Data management. Avoid double or missing data by connecting your counting scale directly to your ERP or data management system for full traceability.
Piece-weight deviation. The most frequently occurring error in piece-counting is piece-weight variation. Inform yourself about the accurate average piece weight determination and think about using automatic APW Optimization during your counting process.
Maximize Your Savings

METTLER TOLEDO counting solutions help to prevent the above errors and can increase efficiency in your processes to help you achieve cost savings of up to 30 percent.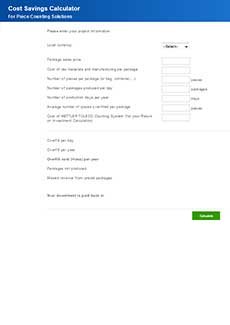 Counting Solutions from METTLER TOLEDO prevent errors and increase efficiency giving you the best return on investment.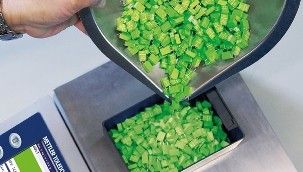 Explore piece counting applications for receiving, warehousing, production and shipping.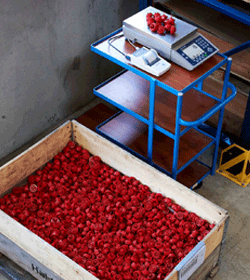 Minimize counting errors and achieve higher accuracy with optimized reference counting. Count fewer parts at a time and increase sample quantity.