Real-time diagnostics, easy network integration and verifiable measurement results are enabled by sensors in automated operations. What requirements must intelligent weighing sensors fulfill to prepare process technology for the future?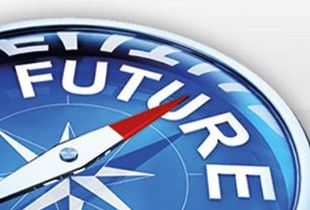 Intelligent Sensors
Intelligent Sensors
The food industry is under increasing pressure to continuously improve production efficiency and react quickly to customer requirements. This places higher expectations on process-technology automation.
Weighing sensors are present in many automated processes according to Industry 4.0 and the Industrial Internet of Things (IIoT). They measure how many ingredients are transported, stored or formulated and they verify final product weight. How can more intelligent weighing sensors help to further optimize food production?

Real-time diagnostics enabled by intelligent load cells
Because inaccurate measurements, especially if they go unnoticed, can have a significant impact on quality and cost, continuous monitoring of sensor performance is critical.
State-of-the-art weighing technology for automation is based on intelligent load cells with integrated microprocessors for signal processing directly at the actual "working point". This eliminates data transmission errors and improves the accuracy and consistency of measurement results.
Intelligent Sensors
Reduced downtime with preventive maintenance
Intelligent load cells also allow for continuous weighing-process analysis. This means a failure or even gradual loss of performance can be identified and reported immediately to the control system or the mobile phone of the production manager. Additionally, capabilities for remote diagnostics via cloud-based systems allow early recognition of potential issues and enable immediate reaction by service providers to avoid costly downtime.
The ability to collect and analyze diagnostic data enables a new and improved approach to process control and optimization—a prerequisite for better business and profitability in the Industry 4.0 age. Intelligent sensors pave the way for increased productivity and optimal process control.