Bottle Top Dispenser
Disp-X manual dispenser for large volume liquid handling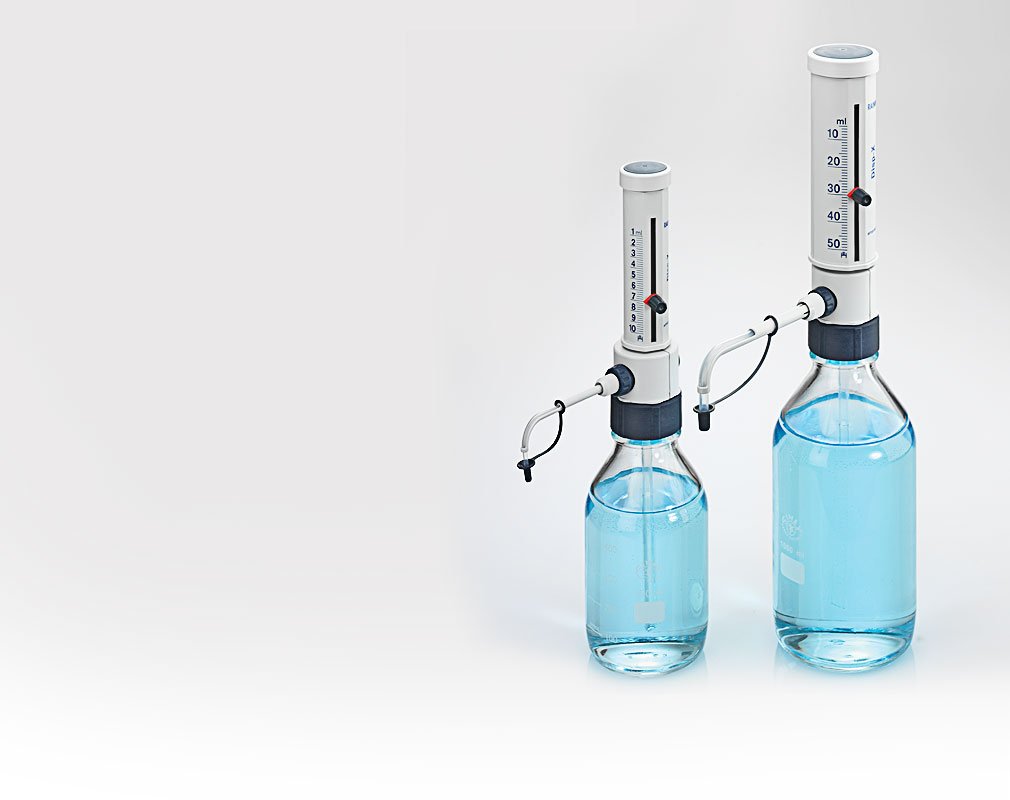 Handle reagents safely and easily
with Disp-X bottle top dispenser
The manual bottle top dispenser Rainin Disp-X is a valuable tool to aliquot reagents quickly, reliably and safely.

The dispenser's built-in safety features protect the user from accidental spills and ensure smooth, trouble-free dispenser operation.

For use with a wide range of compatible liquids – including corrosive and flammable liquids, Disp-X bottle top dispenser has a broad application base in biology, pharmaceutical, clinical, chemical and forensic labs.

These bottle top dispenser models can be used with a variety of liquid reagents while providing superior sealing over a wide range of temperatures and viscosities.

Disp-X bottle top dispenser is available in 4 different volume ranges:
• 0.5 – 5 ml,
• 1 – 10 ml,
• 2.5 – 25 ml,
• 5 – 50 ml.
Please scroll down to see available models and accessories for Rainin DIsp-X bottle top dispenser.
Dispenser models and tech specs
Documentation
Disp-X Product Datasheets, Manuals and Case Studies
Manuals

Download the operating instruction manual of the Disp-X Bottle-Top dispenser for large volume liquid handling from Rainin.
Brochures

Download your free copy of our product catalog today or have a look at our products online in our ebook! This catalog not only contains detailed infor...
Datasheets

View the technical specifications, features and benefits of the Disp-X Bottle-Top dispenser for large volume liquid handling from Rainin.
Services
Expert Service – Tailored to Fit Your Pipetting Needs
METTLER TOLEDO supports and services your pipettes through their entire life-cycle, from good pipetting techniques to preventive maintenance and calibration to equipment repair.