Expert Service for Laboratory Weighing Instruments
METTLER TOLEDO is committed to meeting your specific service needs and requirements. We offer a comprehensive range of tailor-made service solutions for our balance and scale portfolio to help you achieve weighing accuracy throughout your equipment's lifecycle.
Our global service network of factory-trained technicians uses proprietary tools and original spare parts to help keep your equipment compliant and operating at peak performance.
Let us be your trusted service partner and provide the necessary skills and maintenance to strike an effective balance between your environmental    requirements and production needs.
Why METTLER TOLEDO Service is different
                  
Global presence

50+ countries

1500+ Service Technicians

Comprehensive service portfolio

Proprietary tools & original spare parts 



Reputable Swiss-made weighing technology
2m+ weighing devices produced 


Globally acknowledged

Accredited calibration in 25+ countries

Everything you need to comply with local, regional and global regulations



Good Weighing Practice™
Global weighing standard established by METTLER TOLEDO in 2007


Fitness-for-purpose in terms of accuracy ensured

50k+ assessments per year

500k+ calibrations per year



Trusted partner in standardization committees
Consulting on guidelines (e.g. EURAMET cg-18, ASTM E898)
Selection of Balances and Scales
METTLER TOLEDO offers a wide range of high-quality balances and scales. But which one is right for your specific processes and accuracy requirements? We will help you find the device that is fit for your purpose via GWP® Recommendation.
Selection of Moisture Analyzers
How do you know which moisture analyzer fits your needs? Well, you don't need to worry about this anymore. Our GMAP Recommendation helps you find the right moisture analysis solution based on your specific process requirements and gives you the assurance that your chosen instrument is fit for its intended purpose.
Installation and Qualification
How can you be sure that your instrument is installed properly and meets your process requirements from day one?
Installation and qualification services ensure your equipment is complete, expertly installed and able to produce accuracy right from the start. Additionally, the documentation that is included helps you maintain regulatory compliance.
Calibration and Testing
How can you ensure your device is performing as it should in its actual location? How can you document this performance accuracy for your next audit?
Regular calibration to assess the performance of your balances and scales combined with a solid routine testing plan will give you weighing results you can trust.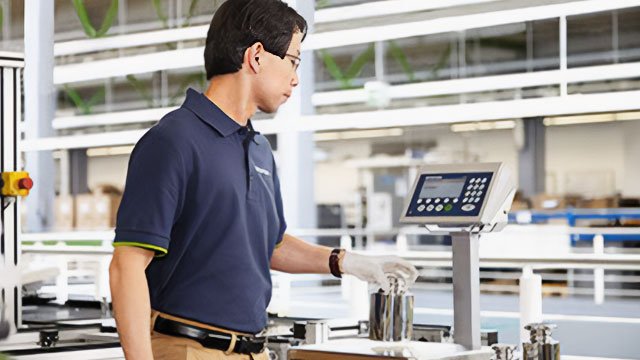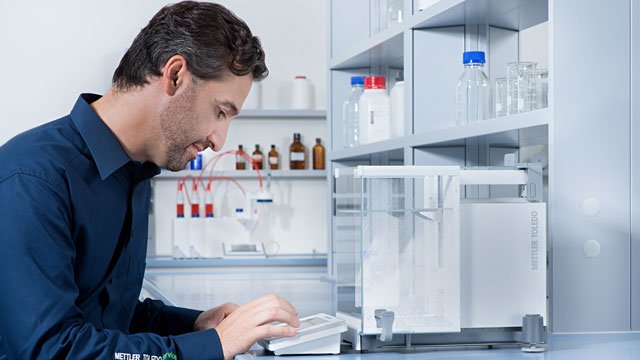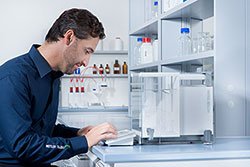 Preventive Maintenance
How can you avoid unplanned downtime and ensure consistent instrument performance?
Preventive maintenance minimizes the risk of instrument breakdown by regularly verifying performance and restoring it to proper working condition if deviations occur. You avoid unpleasant surprises, manage your budget, and extend your instrument's usable life.
Repair and Spare Parts
Do you need immediate repair support to get your instrument back up and running as soon as possible?
Benefit from our expertise and global network and ensure your repair is carried out by qualified technicians using identical SOPs, proprietary tools, and original spare parts worldwide.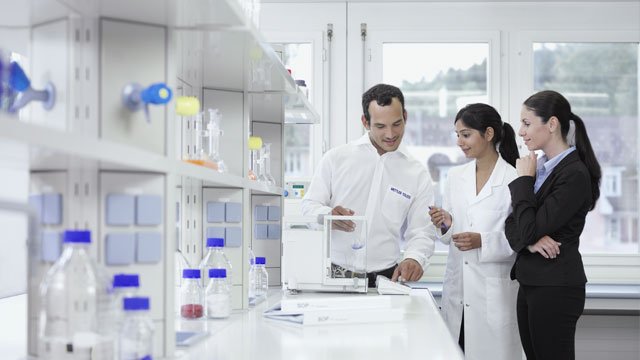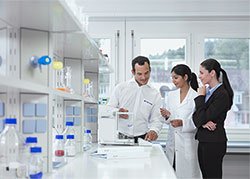 Operator Training
Do you need support to train your operators to use your instrument to its fullest potential or learn to maintain it? Or do you want to optimize methods and processes?
Customized trainings and workshops conducted by expert trainers both onsite and virtually can improve your measurement quality. They also keep your staff informed about the latest application and regulatory developments.
Good Weighing Practice™ – The Global Weighing Standard
Do you need support to get weighing quality under control and get results you can trust? METTLER TOLEDO's globally recognized standard Good Weighing Practice™ (GWP®) can help.
GWP provides a solid scientific foundation for the secure selection, calibration and operation of balances and scales. It is a standardized approach fitting large and small weighing concerns.
FAQ
1. Why is METTLER TOLEDO the right service partner for me?
We support and service your weighing equipment throughout its entire lifecycle, from installation, preventive maintenance and calibration to repair. Our global presence with one of the largest service networks worldwide allows us to provide you with timely, responsive support.
2. What are the benefits of using service managed directly by the instrument manufacturer?
With METTLER TOLEDO Service, you benefit from qualified, factory-trained technicians. Services are performed in accordance with established SOPs using proprietary tools and original spare parts when your weighing instrument needs repair.