Laboratory ORP Sensor
ORP/Redox Electrodes and Probes for Fast and Reliable Measurements
ORP Sensor for Your Application
Oxidation-Reduction Potential (ORP) sensors measure the ability of a solution to act as an oxidizing or reducing agent. To achieve accurate results, the correct combination of reference system, junction and shape are important. METTLER TOLEDO offers ORP sensors with smooth metal surfaces and unique reference junctions to ensure dependable measurements, even in dirty samples.
High Potential - The Right Metal for Your Application
METTLER TOLEDO offers platinum, silver and gold ORP sensors to best support your application. While platinum sensors cover a majority of applications, a gold sensor is best in the case of highly oxidizing samples. Finally, silver sensors should be used for silver-based electrochemistry such as chloride determination.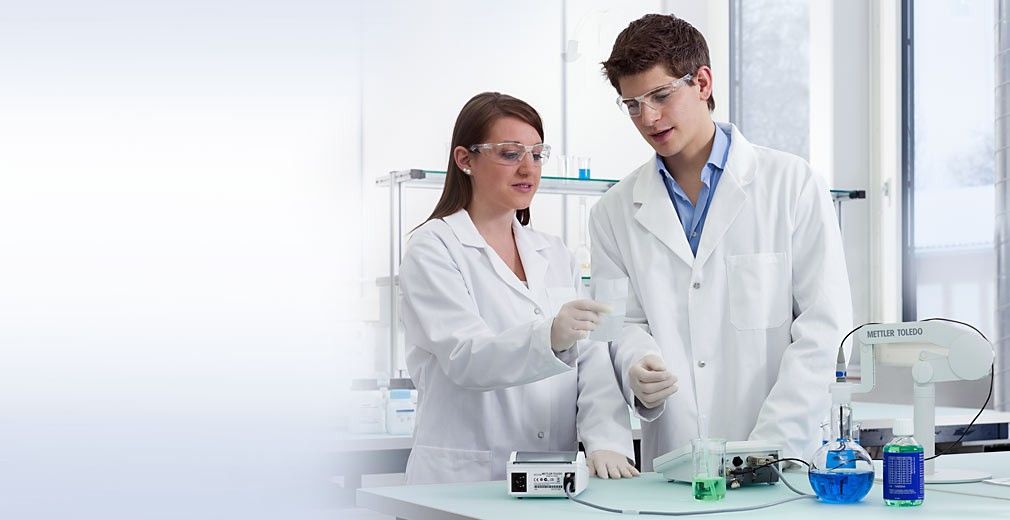 Complete Electrochemistry System
ORP measurement does not depend only on your meter. All components in your system must be working at their best to provide reliable results.
Ensure your electrochemistry system is complete by choosing the right sensor, solutions and installation services for your specific needs.
Meters
To fit your electrochemistry system needs, we offer a variety of benchtop and portable meters that are professional and durable. Our portfolio offers products designed for compliance, routine measurements or anyone working on a tight budget.
Benchtop Meters
Portable Meters
Solutions
METTLER TOLEDO offers a comprehensive range of top quality buffers, standards, electrolytes, cleaning and verification solutions for determination of pH, conductivity, ion concentration, ORP and dissolved oxygen. All solutions are available in small volume bottles either in packs or single and single use sachets.

More about Solutions
Service
We offer different service packages depending on your needs. These range from professional on-site installation and configuration to documented proof of compliancy. If full coverage beyond initial warranty is desired, we offer an extended care package in the form of preventive maintenance and repair.
More about Service
Products and Specs
Documentation
Product Brochures

The manufacturing of high quality sensors with outstanding performance not only requires technical skills and expertise but also a profound understand...
FAQ
How to store ORP sensors correctly?
All user manuals come with the necessary information about the short and long term storage of the respective probe.
General tips for long term storage:
ORP electrodes should be stored in the wetting cap filled with reference electrolyte (often 3 mol/L KCl).
How to clean an ORP Sensor?
Several factors can lead to the blockage of ORP sensor diaphragms. In particular, junctions made of ceramic, or other porous material are prone to clogging. The most frequent reasons are listed here together with the respective cleaning procedures:
Blockage with silver sulfide (Ag2S): if the reference electrolyte contains silver ions and the sample being measured contains sulfides, the junction will get contaminated with a silver sulfide precipitate. To clear the junction of this contamination, clean it with 8% thiourea in 0.1 mol/L HCl solution (Thiourea Cleaner is available from METTLER TOLEDO).
Blockage with silver chloride (AgCl): the silver ions from the reference electrolyte can also react with samples that contain chloride ions, resulting in an AgCl precipitate. This precipitate can be removed by soaking the electrode in a concentrated ammonia solution (35% NH3 aq.).
Blockage with proteins: junctions contaminated with proteins can often be cleaned by immersing the electrode in a pepsin/HCl (5 % pepsin in 0.1 mol/L HCl) solution for several hours (Pepsin-HCl Cleaner is available from METTLER TOLEDO).
Other junction blockages
If the junction is blocked with other contaminations, try cleaning the ORP sensor in an ultrasonic bath with water or with a 0.1 mol/L HCl solution.
Which ORP sensor should be used?
Redox electrodes with a platinum ring are the "standard" ORP sensors. This is why we have it with different geometries and junctions (e.g. InLab® Redox Micro, InLab® Redox Pro). Redox electrodes are only used if anything in the sample undergoes a chemical reaction with platinum -- the idea behind the noble metal ring is to not be involved in any chemical reaction. One example where a platinum redox electrode is not recommended is concentrated hydrochloric acid because Pt-Clcomplexes can be produced.