FiveGo Standard Single-Channel Portable pH Meter
Complete Portable Meter for Rapid and Reliable Results on a Budget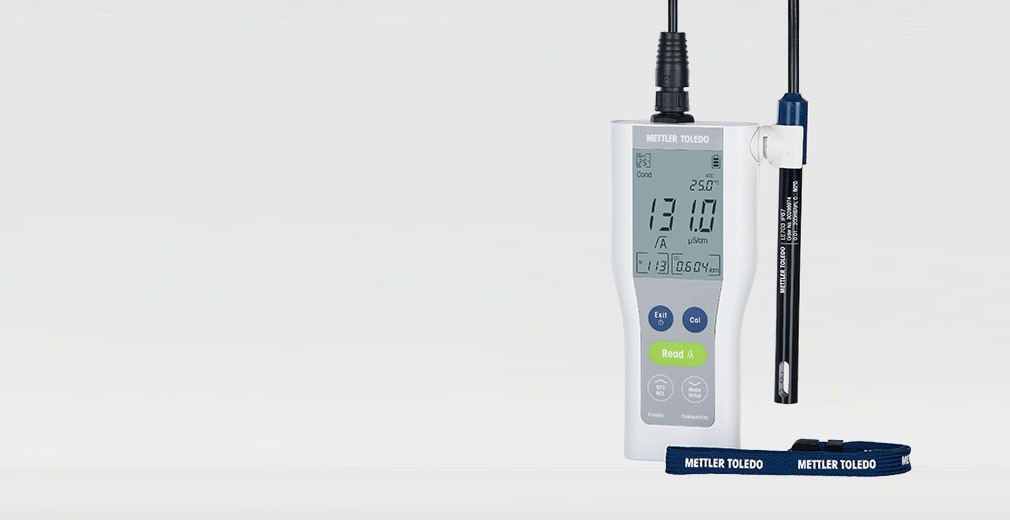 Intuitive and Robust at an Attractive Price
Ergonomic, robust and intuitive, the FiveGo™ portable meters offer a quality solution for your mobile applications in the laboratory, at-line and even outdoors.
Get quality measurements of pH, conductivity, ORP or dissolved oxygen at a price that matches any budget.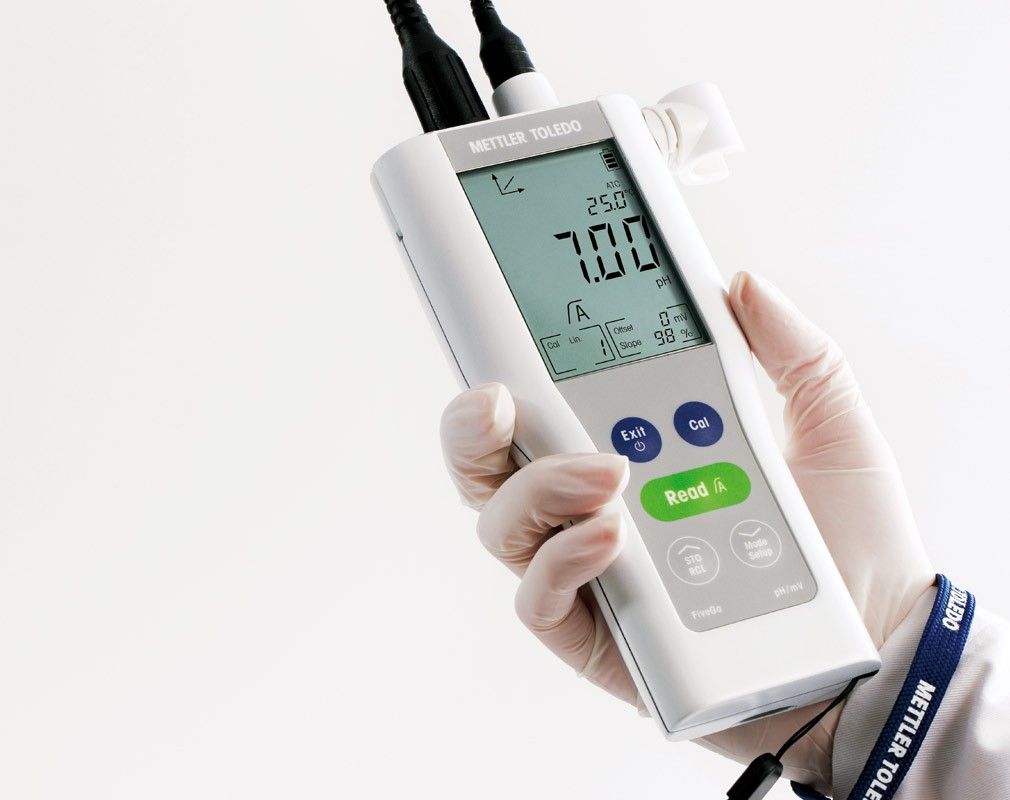 Compact, Lightweight and Robust pH Meter
The compact design of the FiveGo™ ensures your field measurements are optimized and simplified. Compact, lightweight and robust, this portable meter is perfect for mobile applications.

Compact Size
Measuring 188 x 77 x 33 mm, this instrument is perfectly compact, making it optimized for mobile use in the field.
Lightweight Design
Designed for one-handed operation, our FiveGo™ series weighs 0.26 kg, making it easy to transport during mobile measurements.
uGo™ Carrying Case
Provides ideal protection and proper fitting for the pH meter, sensor and all of the accessories needed to perform regular measurements outdoors.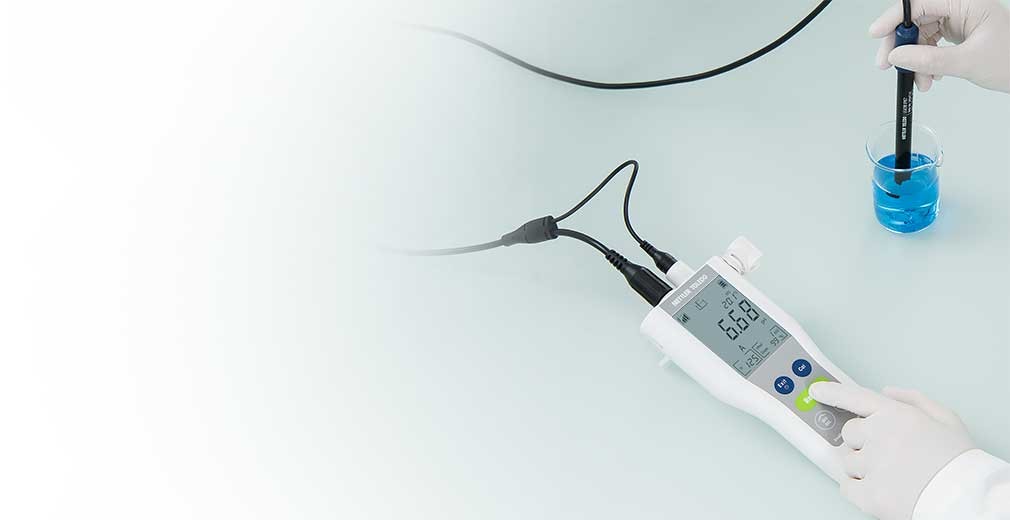 Intuitive Operation - Measurement Made Easy
Featuring a large, well-structured display for easy viewing, the meters' intuitive button arrangement and simple menu ensure measurements can be performed in just a few clicks.
Large Display
The well-arranged screen with self-explanatory icons shows all information needed such as measurement data, sensor status and current calibration.
Ergonomic Design
Thanks to its ergonomic design, working with the FiveGo™ portables is a comfortable experience for both big and small hands. The foldable foot stand provides optimal viewing while situated on a lab bench.
Waterproof
The IP67 waterproof protection enables the FiveGo™ to withstand wet and demanding environments. With the compact carrying case FiveGo™ is the ideal partner for any outdoor measurement.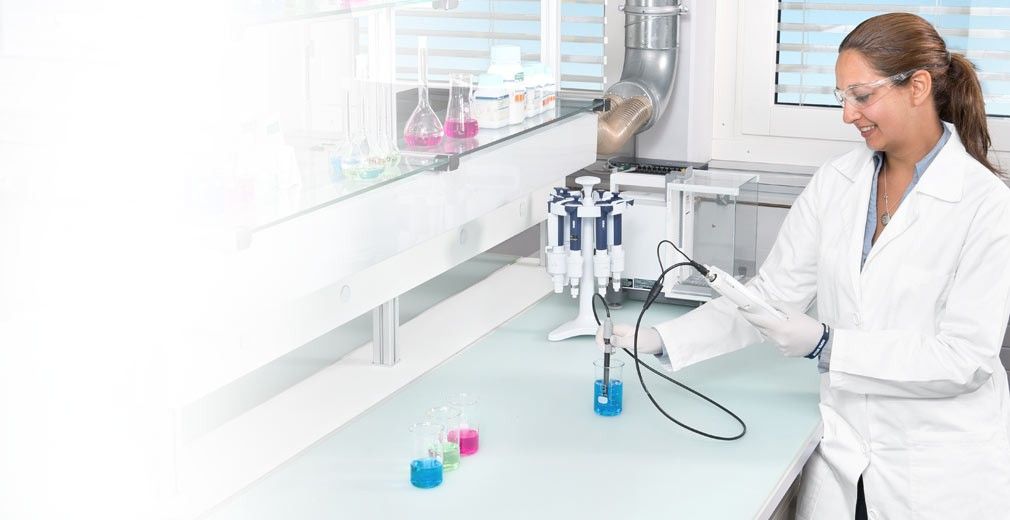 Complete Electrochemistry System
pH measurement does not depend only on your pH meter. All components in your system must be working at their best to provide reliable results.
Ensure your electrochemistry system is complete by choosing the right sensor, solutions and installation services for your specific needs.

Sensors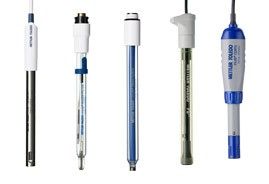 The complete InLab® sensor portfolio covers the whole scope of pH applications. These range from routine measurements to specialist applications. To find your perfect match, visit our Sensor Product Guide today for an interactive way to the right sensor
Sensor Product Guide
Solutions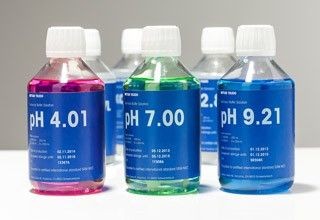 METTLER TOLEDO offers a comprehensive range of top quality buffers, standards, electrolytes, cleaning and verification solutions for determination of pH, conductivity, ion concentration, ORP and dissolved oxygen. All solutions are available in small volume bottles either in packs or single and single use sachets.

More about Solutions
Service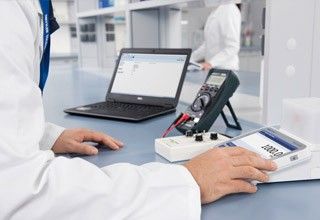 We offer different service packages depending on your needs. These range from professional on-site installation and configuration to documented proof of compliancy. If full coverage beyond initial warranty is desired, we offer an extended care package in the form of preventive maintenance and repair.
More about Service
Documentation
Product Brochures

Time is an increasingly valuable asset. Thanks to the FiveGo's intuitive operation, robust design and memory functions, you can maximize your time s...
Datasheets

Time is an increasingly valuable asset. Thanks to the FiveGo's intuitive operation, robust design and memory functions, you can maximize your time s...
Operating Instructions

The FiveGo™ portables are much more than just a series portable meters with an excellent price/performance ratio. The meters offer a number of user-fr...
Services
Explore our Services - Tailored to Fit your Equipment
We support and service your measurement equipment through its entire life-cycle, from installation to preventive maintenance and calibration to equipment repair.
FAQ
What can be FiveGo™ portable meter used for?
The FiveGo™ portable meter is ideal for mobile applications in the laboratory, at-line or outdoors. High quality pH, ORP, conductivity and dissolved oxygen measurements are achieved with the simple click of a button. The FiveGo™ provides reliable measurements all at a reasonable price.
FiveGo™ Description:
Robust, IP67 waterproof ABS housing
Large, well-structured 3.1 in. segmented LCD display for easy viewing
Intuitive button arrangement and simple menu for easy operation
Ergonomic design provide comfort to both big and small hands
Foldable foot stand provides optimal viewing while situated on a lab bench
Withstands wet and demanding environments
Includes compact carrying case
ATC and MTC temperature compensation
Features Automatic and manual endpoint recording, Acoustic endpoint signal, Visual endpoint signal
Ideal for mobile applications in the laboratory, at-line or outdoors
What is the material of the FiveGo™ carrying case?
The black carrying case of the FiveGo™ instruments (F2, F3, F4) is made of polypropylene.
What is the difference between the FiveGo™ and the Seven2Go™ pH meter?
From a specification points of view: In difference to the FiveGo™, the Seven2Go™ pH meter:

has a measuring range of pH -2 ... 20 (instead of 0...14)
has a user-defined buffer group
can measure relative mV
can calibrate with up to 5 points (instead of 3)
offers segmented calibration mode
offers larger temperature range
can do timed interval readings
has a fast endpoint criterion (not only normal)
supports ISM
can be repaired, updated, calibrated, certified, adjusted
Some non-technical points:
The Seven2Go' s carry case uGo™ is morecomplete, robust and easier washable compared to the FiveGo™ carry case.
Portfolio of IP67 sensors of InLab® series (for Seven2Go™) is bigger and higher in quality than the IP67 sensors of LE series (for FiveGo™).
FiveGo™ is smaller and hence more handy than Seven2Go™.