Automatic Sampling
Gain Accurate and Reliable Reaction Information With Unattended, Representative Sampling
Some Reactions are Difficult to Sample
Without Affecting Reaction Progression
Reliably taking representative samples of oxygen or moisture-sensitive reactions and reactions at elevated pressure or sub-ambient temperatures is virtually impossible. Highly toxic reactions present additional challenges. The unique patented EasySampler probe enables the capture and immediate quenching of reactions to provide a sample representative of a reaction at the time of sampling.
Sample and Quench at Reaction Conditions
How Does it Work?
EasySampler is immersed into a reaction, where it remains for the duration of the experiment. The sample pocket moves out and is filled with a sample. As the pocket withdraws, the sample is quenched immediately, at reaction conditions. The sample is then diluted to a user-specified concentration and ready for offline analysis.
Representative & Reproducible Samples
From Heterogeneous & Multiphase Reactions
Sampling reactions with precision is challenging. Sampling is especially difficult for heterogeneous and multiphase reactions. EasySampler samples from the same point in the reactor, into a pocket of fixed volume and includes solids. Solids dissolution begins immediately, with the quench and dilution steps, delivering dissolved samples to gain representative, reproducible and accurate analytical data.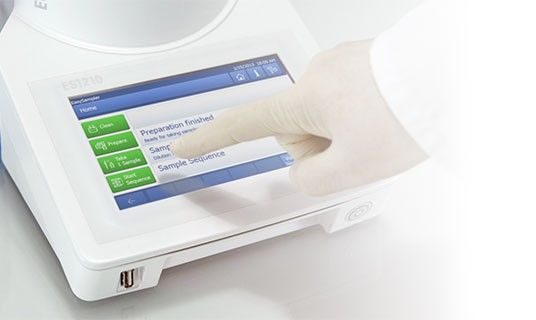 Automated and Unattended 24/7
Never Miss a Sample Again
Sampling toxic or long reactions, or reactions for Design of Experiments (DoE) studies, can be impractical and cumbersome, leading to blind spots in data. This often requires repeat experiments. EasySampler samples the same way every time and can be programmed for continuous sampling operations 24/7 to provide data sets for complete reaction understanding, improving productivity.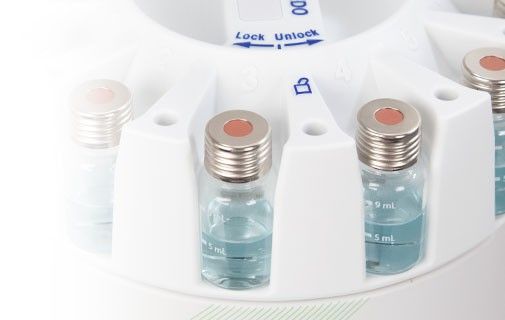 Sample Preparation
For HPLC-Ready Concentrations
After quenching, the liquid handling system dilutes the sample to a user-specified concentration and transfers the sample to a vial, making it ready for offline analysis. These steps can be used for derivatization, decreasing sample preparation time and eliminating human error.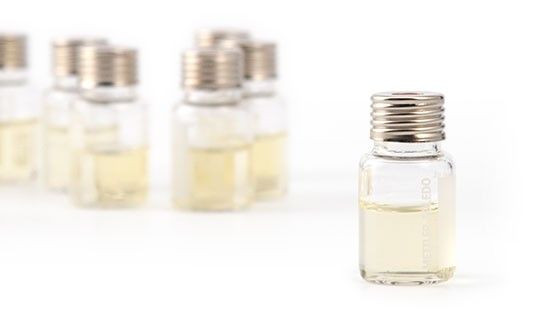 Eliminate User Safety Concerns
Related to Toxic and Hazardous Chemistries
EasySampler fully automates the sampling process, eliminating manual handling of liquids. This reduces risks and improves operator safety, especially with:
Highly Toxic Chemistry
Dangerous Reactions at Elevated Temperatures
Other Hazardous Reaction Conditions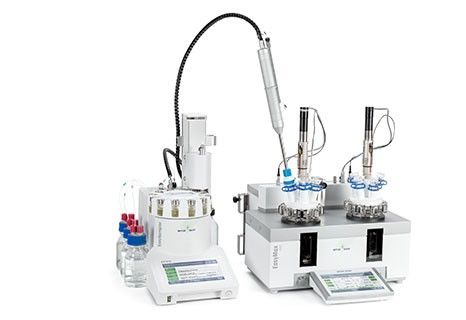 Faster & Improved Chemical Development
With Integrated Reactor Systems & EasySampler
Plug-and-play integration of
EasyMax Advanced
,
OptiMax
and
RX-10
with EasySampler enables faster chemical development. Automated reactors control reaction parameters while running experiments 24 hours a day. Adding EasySampler provides representative samples throughout the course of the reaction and high quality HPLC data for accurate and complete reaction profiles. iControl software controls the reactor system and EasySampler, and reports all experimental data in one file. With these integrated tools, scientists can quickly understand, innovate, and make informed decisions so that reactions can be optimized in less time.
Common EasySampler applications include:
| | |
| --- | --- |
| | |
| | Moisture-Sensitive Reactions |
| | Reactions at Sub-Ambient Temperatures |
| | Reactions at Elevated Pressure |
| | Hazardous and Toxic Reactions |
| | |

Pfizer Evaluates Automated Sampling
Pfizer eliminated sampling challenges with an automated and robust inline method of taking representative samples from reactions, even under difficult conditions, for improved impurity profiling.
eSupport for Users
Visit EasySampler eSupport for videos, manuals, application information and more.
Documentation
Documents for Unattended, Representative Sampling of Chemical Reactions
Services
Services for Unattended, Representative Sampling of Chemical Reactions
Explore our Services - Tailored to Fit your Equipment
We support and service your measurement equipment through its entire life-cycle, from installation to preventive maintenance and calibration to equipment repair.
Support
Support for EasySampler
Applications

Knowledge of impurity kinetics and mechanism of formation is important in determining reaction end-point in chemical and process development studies....

In Pfizer's synthetic chemistry and process development labs, an automated and robust line method is used to take representative samples from reaction...

This white paper discusses the root cause of by-product formation in a hydrogenation reaction. and how to avoid by-products during hydrogenation.

New automated sampling techniques eliminate sampling challenges with an inline method of taking representative samples from reactions where manual sam...