InTouchSM Remote Services
Ensure Uptime and Productivity
Search for Industrial Scales and Load Cells Services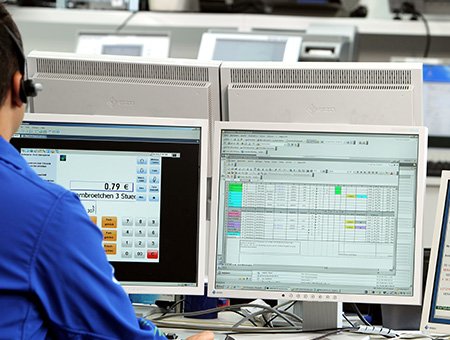 Efficient Equipment Management
Unexpected downtime creates unnecessary challenges in meeting your customer's expectations. The ability to be notified of critical equipment issues immediately provides:

Real-time awareness of equipment health
Planned service interventions
Increased productivity
Quick, Secure and Convenient
InTouch Remote Services empower you to manage equipment performance more efficiently and economically.
With constant evaluation of your equipment's health, utilizing a high-security, Web-based interface, InTouch offers:
Improved uptime
Performance within specifications
Periodic asset health reports
Learn more:
Security without Compromise
Remote service demands optimum protection of your data. All data traffic between METTLER TOLEDO and your equipment are protected with third-party accredited security measures including encryption by SSL certificates and authentication.
This protection typically requires no changes to your existing IT or security infrastructure, as your equipment initiates all communications.
Remote Monitoring: Avoid Surprises
InTouch Monitoring is the foundation service offering that constantly evaluates the condition of connected devices.
If your METTLERTOLEDO equipment needs attention, InTouch Monitoring communicates to the secure data center, bringing awareness to either a remote support technician or a designated contact within your maintenance organization for further evaluation.
Remote Support: Intervention when needed
InTouch Remote Support complements Remote Monitoring by alerting our Service Center technicians, so they can investigate when the connected equipment needs further attention.
If necessary, staff at the METTLER TOLEDO Service Center will access the equipment via a secure connection and take action to resolve problems remotely or dispatch an informed field technician.
Fast, reliable repair services industrial scale systems using the right skills and tools, original spare parts and dependable support.
Our preventive maintenance service ensures you maintain productivity, extends equipment life and enables your equipment scale systemto perform with the highest reliability and accu...
Request service for your measurement equipment, call our service representatives or request service information online.