Gravimetric level control is one of the most accurate inventory control methods available. Its high degree of accuracy makes it ideal for measuring high-value solids, liquids and sometimesgases.
METTLER TOLEDO has the expertise to upgrade existing tanks/silos/hoppers or vessels with modern weighing equipment or even to replace other technologies, such as flowmeters, to improve accuracy, reliability and uptime.
METTLER TOLEDO Weigh Modules offer:

Real-time diagnostics for predictive maintenance

Reliable measuring of aggressive, hot or frozen material

Accurate inventory control for non-free-flowing or non-self-leveling materials

Safety during installation and daily operation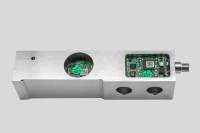 Higher Accuracy
Real-Time Diagnostics
The new PowerMount™ weigh module with POWERCELL® weighing technology offers high accuracy combined with real-time diagnostics to avoid downtime caused by unnoticed faults. This enables you to control your process and avoid unnecessary costs.
White paper explains benefits of PowerMountTM in detail.
Safety by Design
Avoid Accidents
Environmental impacts, such as strong wind and thunder-storms, can severely damage a tank system. Human errors, such as collisions with vehicles, incautious installation or failures with explosive materials, might result in expensive damage or even personal harm.
Webinar explains features that can help you avoid accidents.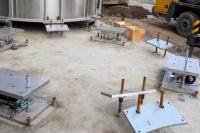 Efficiency by Design
Saves Costs on Installation
Get tank-scale installation right the first time with SafeLockTM features. They protect weigh modules against accidental overload and ensure safety during installation without the need for auxiliary devices, such as dead stands or dummy load cells.
Our white paper explains the advantages of SafeLockTM.