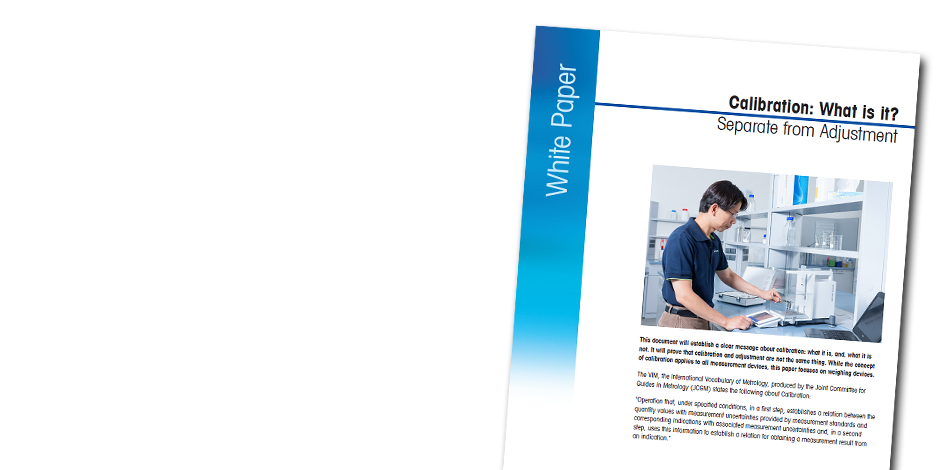 Free White Paper: Calibration – What is it?
What is balance calibration and why should I calibrate?
The second part of the question triggers another one: "Why would you want to weigh at all if your balance is not calibrated?" Balance or scale calibration is essential to achieve accurate weighing results. Ignoring this important service activity turns measuring into guesswork.
In simple terms, calibration is a quantitative comparison. To check the reading of a balance or scale, a reference weight is placed on the pan. The error is defined as the difference between the measured value (the reading) and the true value (the reference weight).
Is there a difference between calibration and adjustment?
Yes, there is an important difference. Unfortunately, the terms "calibration" and "adjustment" are often confused. You calibrate a balance to understand how it behaves.
You adjust the balance to change its behavior. It makes sense that you would not want to change the behavior of your balance until you first understand how it behaves. If the balance does not behave well enough, then you adjust something to change its behavior.
Download the free white paper and read more about:
The difference between calibration and adjustment;
Why do we need to calibrate instruments;
What are tolerances and their importance in the weighing process;
What is measurement uncertainty and more.
Simply register below to download your free copy.