Our very effective weight transmitter for PLC connectivity in automation now includes two industrial Ethernet ports to form a redundant-ring topology with PROFINET IO or EtherNet/IP. This provides even higher reliability and more efficient wiring.
Ring topology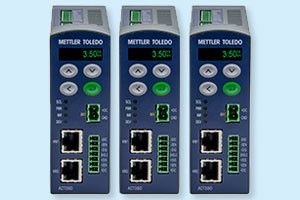 Ring Topology
The ACT350 weight transmitter provides 600 filtered-weight values per second for measuring fast weighing processes with an approved accuracy of 3,000e according to OIML and 5000d according to NTEP. This enables fast and precise filling, sorting and batching processes to increase your throughput and profitability.

Dual-port PLC connectivity

The transmitter features a built-in two-port Ethernet switch for daisy chain network topologies that allows multiple ACT350s to connect to a PLC without using an external Ethernet switch. It also supports the setting up of an MRP (Media Redundancy Protocol) for PROFINET and DLR (Device Level Ring) for EtherNet/IP to enable a redundant ring topology. The redundant topology: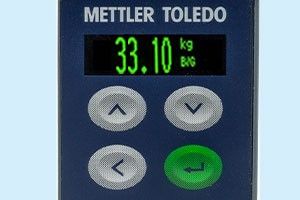 Ring Topology
ensures uptime in case of a cable breach
reduces efforts for wiring, and
eliminates the need for a switch

Integrated monitoring

An integrated display with keyboard and four LEDs allows quick status checks without any software tool or remote display. This means easy status monitoring to further enhance accuracy and uptime.