Påfyllbara pH-sensor och redox-sensor
pH-sensor som kan fyllas på med elektrolyt erbjuder bästa möjliga precision för extrema tryck och temperaturer
Påfyllbara pH- och redox-sonder
Dessa påfyllbara pH/redox-sonder sätter standarden för mätnoggrannheten. En patenterad silverjonfälla förhindrar sulfider från att förgifta elektro...

Dessa påfyllbara pH/redox-sonder sätter standarden för mätnoggrannheten. En patenterad silverjonfälla förhindrar sulfider från att förgifta elektroderna, och en rad referenselektrolytlösningar möjliggör optimal kompatibilitet med processmedier. Dessa funktioner och fler därtill är skälet till att de påfyllbara pH-sonderna InPro 2000 och 465-50 fungerar så tillförlitligt under förhållanden som snabbt skulle förstöra andra pH-elektroder. Med noggrant underhåll kan dessa sonder ge enastående prestanda i många år. Modeller med intelligent sensorhantering (ISM) ger tillgång till prediktiv diagnostik så att underhåll kan planeras för de tidpunkter då det verkligen behövs. Detta minskar underhållet och komplexiteten samtidigt som processäkerheten ökar.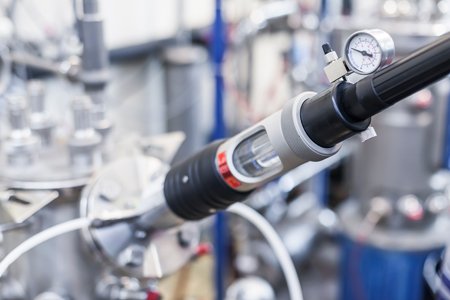 Lång livslängd under krävande förhållanden
Påfyllbara pH-sonder är de bästa pH-givarna vid extrema förhållanden. När dessa givare kombineras med trycksatta armaturer ger de resultat vid extrema förhållanden där andra misslyckas. Förutsatt att de underhålls korrekt kan de erbjuda avsevärda besparingar vad gäller utbyteselektroder. En patenterad silverjonfälla förhindrar att sulfider förgiftar elektroden, och möjligheten att fylla på elektrolyt innebär att givarna kan hålla i åratal.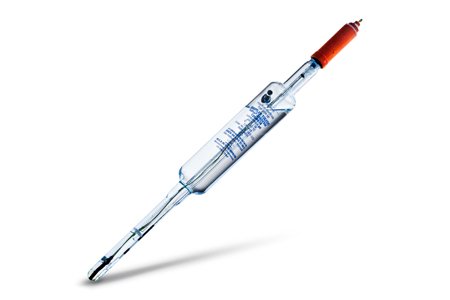 Prestanda som skräddarsytts för din tillämpning
Påfyllbara pH-sonder gör att du kan välja den referenselektrolyt som passar för just din tillämpning. KCl-elektrolyt erbjuder ett kraftigt flöde för bättre membranrengöring. Viscolyt ger ett litet utflöde vilket minskar påfyllningsintervallen. Calcolyt kan användas där det finns risk för utfällning av kalciumkarbonat. Rätt elektrolyt ger bättre noggrannhet och tillförlitlighet vid pH-mätning.

Exakt och reproducerbar pH-mätning
pH-elektroder för påfyllning av elektrolyt har särskilda funktioner som skyddar mätprecisionen. pH-givarna i denna produktgrupp har ett trycksatt referenssystem som säkerställer permanent och automatisk rengöring av membranet, och vissa modeller erbjuder också temperaturkompensation genom en integrerad temperaturgivare. Båda dessa funktioner bidrar till konstanta och precisa mätningar.

Prediktiv diagnostik ger mindre underhåll
pH-givarna i den här produktgruppen har ISM®-teknik (Intelligent Sensor Management) som ser till att underhåll bara utförs när det verkligen behövs. Givarna har en adaptiv kalibreringstimer som visar, uttryckt i antal dagar, när pH-givaren behöver kalibreras nästa gång. Detta underlättar underhållsplaneringen.

Produkter & detaljer
Hitta en exakt sond med lång livslängd
Dokumentation
Läs mer om våra exakta sonder med lång livslängd
Fallstudier

This case study examines how precise pH and DO measurement has enabled a biopharmaceutical producer in eastern China – the world's second largest manu...

This success story explains how one of Teva Pharmaceuticals' subsidiaries was using grab samples and lab pH measurements to determine when sufficient...

This case study examines what led a US biotech company to choose METTLER TOLEDO solutions in order to achieve high performance pH and DO monitoring.
Program

Application Note - iSense ISM Asset Suite the professional software tool to implement innovative and efficient maintenance concepts with pre-calibrate...

Many years of experience in the field of industrial measurement systems form the basis of METTLER TOLEDO's competence. Now with its ground-breaking IS...
Service
Utforska våra tjänster – anpassade för dina pH-sonder
Vi erbjuder support och service av er mätutrustning under hela dess livslängd, från installation till förebyggande underhåll och kalibrering till reparation av utrustning.