New Buyer's Guide for System Integrators
Discover the solutions, services and support we provide to system integrators in a new, easy-to-use buyer's guide. From specification to roll-out, we deliver highest read rates, sorting efficiency and data quality for transport and logistics projects.
Are read rate, throughput, sorting efficiency and data quality key themes for your customers? If you are supplying material handling systems for the transport industry, METTLER TOLEDO can help with industry-leading weighing and measuring components that are designed for easy integration.
In this comprehensive guide, in addition to an overview of the products we offer, you will find the full range of services and support we provide to system integrators for seamless, timely and professional project execution.
 Learn about:
How we tackle common challenges in transport and logistics projects
The applications we cover
How we ensure performance over time with system lifecycle management
 What to expect when working with METTLER TOLEDO
Our full range of weighing and measuring solutions
Other Related Content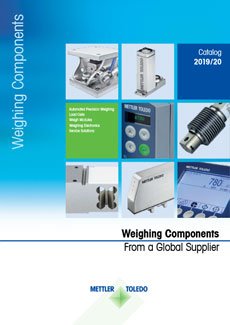 METTLER TOLEDO offers the broadest range of worldwideapproved and supported weighing components.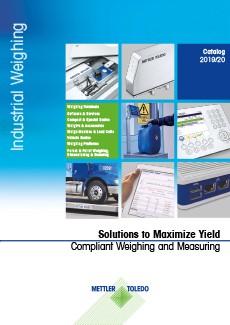 Å oppnå den perfekte industrielle veie- og prosessløsningen har aldri vært enklere. Bestill en gratis katalog for å sette sammen løsninger for produksjon, kvalitetskontroll, logistikk og service som er ideelle til ditt bruk.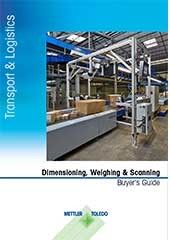 Akkurat som de beste transport- og logistikk løsningene, har vi pakketinn all ekspertiseså det tar minst mulig plass. Vi har rett og slett pakketinn over 35 års kunnskap inn i 52 sider.