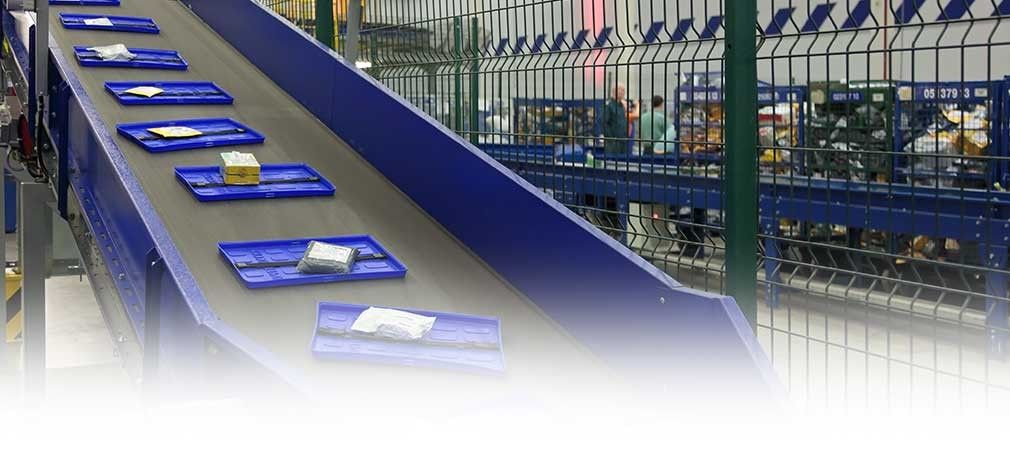 Saving You Space – New Systems for Smalls
Sorting the complete parcel mix without manual intervention is key to efficient distribution. New high-speed dimensioning, weighing and scanning systems for smalls provide fast, accurate measurement of all but the smallest objects.

Tailored Solutions for Smalls
METTLER TOLEDO offers solutions designed specifically for dimensioning, weighing and scanning of smalls. Revenue recovery can start on parcels that are only 10 millimeters in height thanks to our height-approval advantage of two millimeters.

The dimensioner is mounted over a high-precision scale with a smaller-than-usual footprint for maintaining highest throughputs without requiring a lot of floor space. A smaller weighing belt is key, as it allows items to move through the system quickly, keeping throughput at maximum capacity. A small footprint also means that you can process more objects per square meter of your hub, helping you to maximize space and keep infrastructure investment costs low.

Smaller parcels account for a larger and larger percentage of total parcel counts. As shipments get smaller, your equipment should too. 

System Benefits

Small footprint
Revenue recovery on parcels over 10mm in height
High weighing precision
Smooth parcel transfer between belts
Designed specifically for smaller objects