Pipet-Lite Pipette Unv SL-10MLXLS
Ergonomic Performance Champion.
Pipet-Lite™ XLS manual single-channel pipette, 1-10 mL, uses universal-fit tips. Accurate and precise, ergonomic, autoclavable shaft, ejector, rugged and durable (SL-10MLXLS)
Low forces – extreme accuracy
Total hand comfort due to lower spring forces, while maintaining supreme accuracy and precision. Magnetic AssistTM creates smooth and precise plunger.
Proven performance, enhanced workflow
Provides ease of calibration tracking, and ease of workflow application. Asset management and maintenance schedules for your pipetting inventory.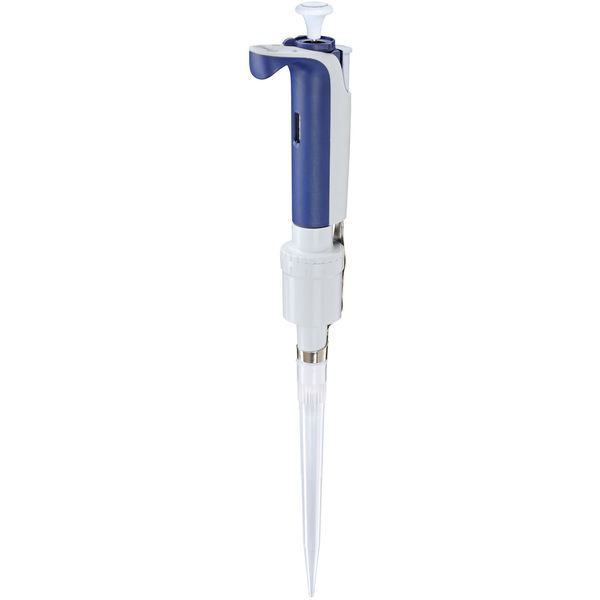 The Performance Champions

Pipet-Lite XLS+ blends cutting-edge engineering and innovation to deliver highly reproducible results with exceptional comfort. New elastomeric seals and polymer tip ejectors, along with Rainin's patented LTS™ LiteTouch System™, deliver smoothness and control. The sure-fit handle, light springs and "Magnetic Assist™" technology ensure smooth, light operation and significantly reduce the risk of repetitive strain injuries. Tip shaft options included low-force LTS for improved ergonomics and universal-fit. Like all Pipet-Lite XLS models, its embedded RFID tag enables advanced calibration tracking with optional reader, software, and PC.
Spesifikasjoner - Pipet-Lite Pipette Unv SL-10MLXLS
| | |
| --- | --- |
| Volume Range | 1 mL – 10 mL |
| Increment (manual) | 20 µL |
| Accuracy ± | 1 mL : 5 % / 50 µL ; 5 mL : 1 % / 50 µL ; 10 mL : 0.6 % / 60 µL |
| Precision ± | 1 mL : 0.6 % / 6 µL ; 5 mL : 0.2 % / 10 µL ; 10 mL : 0.16 % / 16 µL |
| Tip Technology | Universal-Fit Shaft |
| Channels | 1 |
| Material nummer | 17011795 |
Dokumentasjon
Tilbehør
Tilleggsutstyr til elektroniske pipetter